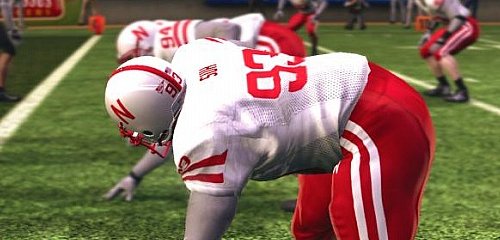 This is the first of several mock drafts I will release leading up to the start of the NFL Draft on April 22nd. Given that the combine begins this week and free agency on March 5th there will be several changes made as teams fill needs or new ones open up. So this is just the first crack at it given the situation as it stands now and with much more research to be done. Continue on to check out the mock draft and leave your thoughts in the comments!
1. St. Louis Rams – Ndamukong Suh, DT, Nebraska
I can see the Rams trading down, potentially with Tampa Bay, or even selecting Sam Bradford here. The team has a disgruntled fan base which even though one of the top DTs may be the best decision, it would be the third straight year where a top pick was spent on an offensive or defensive lineman. For now though Suh looks like the safe choice.
2. Detroit Lions – Gerald McCoy, DT, Oklahoma
The Lions are in a good position here since they are assured of getting either Suh or McCoy. Their defense needs a lot of help and establishing themselves in the trenches is the way to build. This is one of the times where team need and best available player match up perfectly.
3. Tampa Bay Buccaneers – Eric Berry, S, Tennessee
Generally a safety isn't taken this high but Eric Berry could be the choice here. He is in the mold of a Ed Reed, a playmaker type but can also come up closer to the LOS and is great in man to man coverage.
4. Washington Redskins – Sam Bradford, QB, Oklahoma
I'm somewhat uncomfortable placing Sam Bradford here right now given the questions about him. If it is not Bradford I'd expect the Redskins to go offensive line and take Russell Okung.
5. Kansas City Chiefs – Russell Okung, OT, Oklahoma State
There is definite need on the offensive line to protect the big investment that was made in Matt Cassel. The Chiefs could also look at Rolando McClain here.
6. Seattle Seahawks – Jimmy Clausen, QB, Notre Dame
I'm not convinced that the Seahawks will take a QB, as this could also give them a chance to trade down with someone that wants one of the big two names. With Berry gone I see a QB most likely going here it just depends on what team makes the pick.
7. Cleveland Browns – Joe Haden, CB, Florida
A lock down corner that will be hard for Mike Holmgren to pass up. As bad as their offense was last year the value for a playmaker just isn't there at this spot. Dez Bryant would add that to the team but they have some young WRs with potential already.
8. Oakland Raiders – Bruce Campbell, OT, Maryland
No one ever really knows what the Raiders will do, but Al Davis has shown the propensity to draft players based on physical makeup. That raises Campbell as a possibility considering his size (6'7″) and athletic ability. Durability has been a concern which would have this selection seem higher than most would anticipate Campbell to go.
9. Buffalo Bills – Dez Bryant, WR, Oklahoma State
Terrell Owens will be gone and poor Lee Evans has had to deal with being the only aerial threat there for some time with mediocre QBs. Bryant would be the prototypical #1 receiver in Buffalo and would make the offense much more dangerous. They would probably love to get Bradford or Clausen but the likelihood that one is available at this pick is low.
10.(T) Jacksonville Jaguars – Derrick Morgan, DE, Georgia Tech
The Jags have missed on some early draft picks in recent years that were meant to address their pass rush. Morgan is a safer pick. He is solid against the run as well as a good pass rusher. His ceiling may not be as high as someone like Jason Pierre-Paul but Jacksonville can't afford any more misses.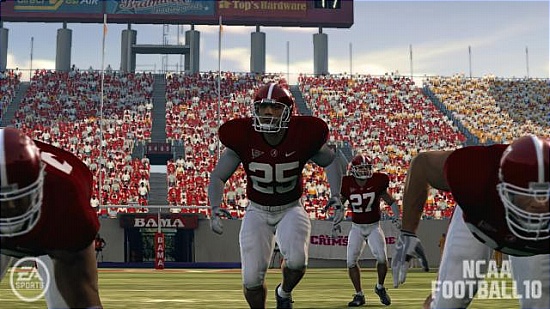 10.(T) Denver Broncos (from Chicago) – Rolando McClain, LB, Alabama
The Broncos seem like a candidate to try and trade up for one of the QBs. With them gone here though McClain would make a lot of sense for a defense that can afford to bolster its front seven. McClain is a versatile player with high intangibles.
12. Miami Dolphins – Sergio Kindle, OLB, Texas
An aging linebacker corp and the soon to be cutting of Joey Porter highlights the position as a top need. Jason Pierre-Paul has a lot of potential but is raw, while Kindle is more polished and experienced. Both would fit well as an OLB in the 3-4.
13. San Francisco 49ers – Trent Williams, OT, Oklahoma
An offensive tackle is almost certain to be taken by the 49ers with one of their first two picks. There are a handful now that have different grades from different teams, so there will probably be some separation after the combine. Williams is a well rounded option to choose here.
14. Seattle Seahawks (from Denver) – CJ Spiller, RB, Clemson
There is a glaring lack of playmakers on offense for the Seahawks, Spiller would bring some excitement to the offense. A platoon of Spiller and Justin Forsett would really enhance the running game. Offensive line or defensive end could be considerations here as well.
15. New York Giants – Jason Pierre-Paul, DE, USF
I've mentioned him a few times already and he has the potential to move up draft boards. The Giants would probably love to grab Rolando McClain but with him already gone grabbing a DE that could grow into a dominant force makes sense here.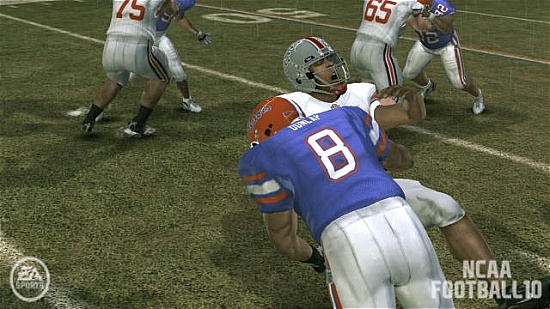 16.(T) Tennessee Titans – Carlos Dunlap, DE, Florida
The Titans are in pretty good shape on offense so I would look for this pick to be on the defensive side of the ball. It might be a reach to take a CB here so DE could be the choice. Dunlap is seen as a very talented player but his inconsistency is a concern.
16.(T) San Francisco 49ers (from Carolina) – Earl Thomas, S, Texas
Earl Thomas is a player that I see only rising as the draft nears. The 49ers secondary needs help and a playmaking safety would add an element to their defense that has been lacking for some time. Taylor Mays is a possibility but a totally different type of safety.
18. Pittsburgh Steelers – Mike Iupati, G, Idaho
The Steelers offensive line has struggled pass protecting for a few years, and the usual strong running game was mediocre last season. Iupati is a versatile lineman that will be a top notch guard but also is being looked at with the potential of moving to tackle. Starting out at guard though most likely he would definitely improve the run game.
19.(T) Atlanta Falcons – Kyle Wilson, CB, Boise State
The Falcons biggest need is at corner, now whether or not they value any of them this high is the question. Wilson has moved up boards since his performance at Senior Bowl. OLB and DE would be other positions to look at here.
19.(T) Houston Texans – Brian Price, DT, UCLA
The Texans have drafted for the defensive line but it remains a weakness and Price is someone being overlooked by some. I almost had Taylor Mays here, and I may eventually shift the pick to a CB or S if the right one is available in a future mock.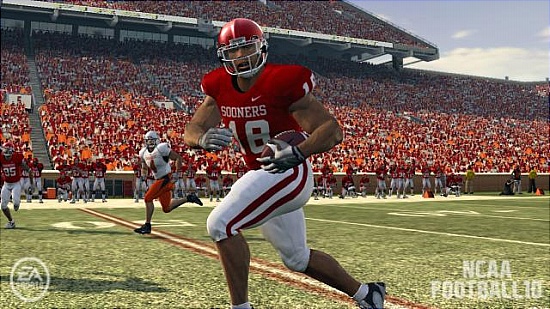 21. Cincinnati Bengals – Jermaine Gresham, TE, Oklahoma
Right here I looked at WR with Arrelious Benn and Brandon LaFell being possibilities. With the campaigning Chad Ochocinco is doing for Terrell Owens and the offense's struggles late in the season there is no doubt the passing game needs another threat. Gresham has injury concerns (both knees have had ACLs repaired) but he would add a dynamic target for Carson Palmer and do so faster than those receivers would adapt.
22. New England Patriots – Sean Weatherspoon, OLB, Missouri
The Patriots clearly need to upgrade their defense, a pass rushing LB makes the most sense here with Weatherspoon fitting the mold of a high character guy that the team generally goes for that makes big plays. He stood out at the Senior Bowl with his versatility and energy.
23. Green Bay Packers – Anthony Davis, OT, Rutgers
With Aaron Kampman likely gone the Packers could look at OLB here but the most pressing weakness for the team is on the offensive line. Anthony Davis has slipped some in this mock, primarily due to off-the-field concerns but he has a lot of talent and may go higher depending on upcoming evaluations.
24. Philadelphia Eagles – Brandon Graham, OLB, Michigan
The Eagles could definitely use a high energy OLB or DE, of which Graham could potentially play either position but in a 4-3 is more likely to be an edge rusher. The secondary could also be looked at here but Graham seems to be the best value available.
25. Baltimore Ravens – Arrelious Benn, WR, Illinois
Long needing a true #1 WR the Ravens could try and get that this year with Benn or Brandon LaFell. Corner and tight end are other possibilities but with the players available it would be hard to imagine Baltimore passing on someone with the combination of size and speed that Benn presents.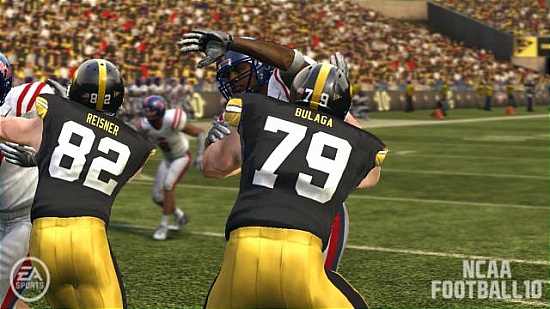 26. Arizona Cardinals – Bryan Buluga, OT, Iowa
Buluga has fallen here to the latter half of round one which I doubt will be the case in future mocks. If any of the top tackles are still around than the Cardinals would probably jump on one. Otherwise it will likely be defense, either LB, DE, or CB.
27. Dallas Cowboys – Jared Odrick, DE, Penn State
The Cowboys could definitely use a playmaking safety but with Earl Thomas off the board they would have to look elsewhere. Upgrading the offensive line or grabbing a defensive end seem to be the next places to look towards. Odrick would be a good fit as a DE in the Cowboys 3-4.
28. San Diego Chargers – Taylor Mays, S, USC
If Mays were to fall this far he could be a good fit with the Chargers. A replacement to split time with Darren Sproles would probably be the place to look otherwise, but they could grab that in the second round.
29. New York Jets – Corey Wootton, DE, Northwestern
Rex Ryan is likely to look to add another piece to the defense here, with Braylon Edwards likely coming back next season. If he were to leave they could look at WR but a DE right now seems more likely. Wootton would fit in great as a DE in the 3-4 but has some medical issues to be examined first.
30. Minnesota Vikings – Dan Williams, DT, Tennessee
Why not add yet another Williams to the Vikings offensive line! Pat Williams will be 38 so they are going to need some new blood sooner or later. Dan Williams' stock has been rising and he would fit in well to the defensive scheme. The Vikings could also look at corner or a complimentary back to Adrian Peterson should Chester Taylor depart.
31. Indianapolis Colts – Patrick Robinson, CB, Florida State
The Colts are likely to go defense here, with tackle and corner being the positions of most need. Robinson has some question marks but he has shown flashes of being a very good cover corner.
32. New Orleans Saints – Jahvid Best, RB, California
There is a decent possibility that the Saints will cut Reggie Bush, which would open up the possibility to draft another player with a dynamic skill set. The Saints have a lot of free agents but are still in good shape at most positions.
Featured in Squidoo Mock Draft Database
Featured in SportsJabber Mock Draft Database
Featured in DC PSR NFL Mock Draft Database