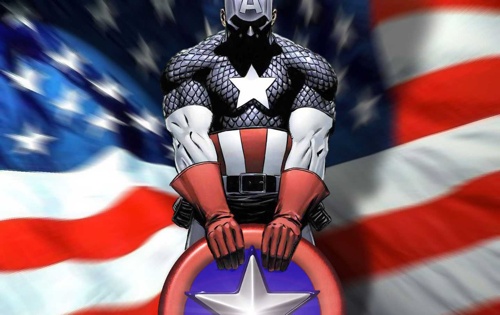 Earlier this month I wrote about the rumors surrounding the casting for the lead role in Captain America. At the time there had been some talk about Chris Pine (Star Trek) as well as TV actors including Ryan McPartlin (Chuck) and Chad Michael Murray (One Tree Hill). Now comes a list of seven actors that are reportedly on the short list for the coveted role.
The rumored names? John Krasinski (The Office), Scott Porter (Friday Night Lights), Chase Crawford (Gossip Girl), Patrick Flueger (The 4400), Garret Hedlund (Tron Legacy), Michael Cassidy (Smallville), Mike Vogel (Cloverfield).
I have trouble envisioning Jim from The Office as Steve Rogers. He is the most recognizable name on the list but that might actually work against him in this case. My personal choice from this group would be Porter. He showed some excellent acting chops as Jason Street in FNL and has the personality to pull it off. The final casting decision is supposed to be determined by March 1st. Captain America will begin filming this summer for a release on July 22nd 2011.