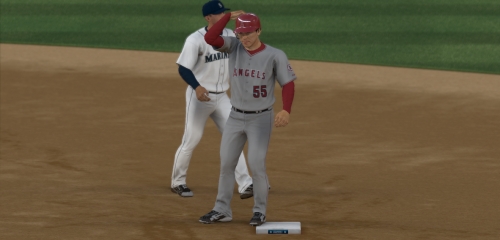 SCEA has sent word that some early issues which have been discovered in MLB 10: The Show are either being fixed or are in the process of being investigated. The two most significant appear to be low "potential" ratings affecting players across the league and the classic stadiums not unlocking with the provided codes.
The classic stadiums are not being opened up for use after entering the pre-order code. While the code is accepted the stadiums remain unavailable and attempting the code again results in an error message. This is server related so once ironed out access to the stadiums should be granted.
There is a bug that has caused many players to have lower "potential" ratings than they should. This is going to be fixed with the next roster update which is expected to arrive on Monday (March 8th).
A thread has been posted at Operation Sports which goes over some of the problems being stumbled upon within Franchise mode with the current status of those being updated.