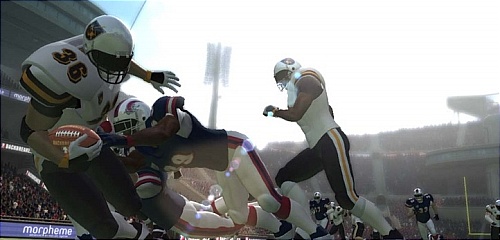 IGN and Gamespot have posted the first hands-on previews for Backbreaker. The Euphoria driven football game is slated to release on May 18th and this is the first opportunity the media outlets have had to actually play the game.
Gamespot: Camera angles aside, developers are aiming to make Backbreaker an easy game to pick up and play.
IGN: The actual football itself hadn't changed all that much in the last year, which is surprising given the amount of time Backbreaker has been in hiding.
The first gameplay videos have arrived courtesy of IGN showing off the passing game, running game, and the defensive side of the ball. Based on reactions it seems as though they have brought expectations down to a more reasonable level. Take a watch of the videos and leave your thoughts in the comments!