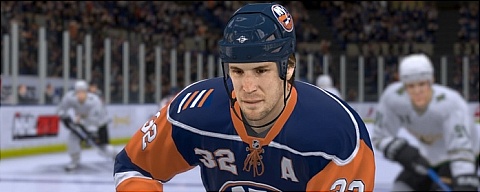 Back in December I broke the story that 2K Sports was likely benching the NHL 2K franchise. The company did not confirm that was the case at the time but they continued to let the rumors swirl which was indication enough that the series was being put to a halt.
Today 2K Sports confirmed (via Kotaku) that there will be no NHL 2K11 for the 360 and PS3 but they may return for 2K12. The series is not completely dead however as the Nintendo Wii will be will be receiving NHL 2K11.
"We're doing that because we're so committed to competing that the team needs a breather," explained Feder during the Take-Two first quarter financial results conference call. " The following year we will come back a lot stronger. We have an intention to win and we're going to maximize the opportunity."
It is difficult to imagine a game taking a year off and then coming back and performing better in a marketplace where any stragglers who haven't switched to EA Sports NHL series will be doing so. Not only will 2K need to recapture those people just to break even on what they have now but they will need to find a way to get new consumers to give NHL 2K a chance. The only way they can do this is by innovating in some form or fashion that will differentiate itself from the competition. That would require an investment that does not seem viable under the current circumstances.