With the NFL Combine out of the way (and reports on each position posted in the NFL Draft section) this mock draft incorporates changes based off performances or any other recent developments. Free agency opens up at midnight tonight and that will change everything, but I wanted to get a post-Combine mock out in advance of the frenzy.
1. St. Louis Rams – Ndamukong Suh, DT, Nebraska
Previous Selection: Ndamukong Suh
I can see the Rams trading down, potentially with Tampa Bay, or even selecting Sam Bradford here. The team has a disgruntled fan base which, even though one of the top DTs may be the best decision, it would be the third straight year where a top pick was spent on an offensive or defensive lineman. I'm not ready to move Sam Bradford here yet but there is growing talk that they could eventually go with him. Suh distanced himself from Gerald McCoy by outperforming him at the combine.
2. Detroit Lions – Gerald McCoy, DT, Oklahoma
Previous Selection: Gerald McCoy
The Lions are in a good position here since they are assured of getting either Suh or McCoy. Their defense needs a lot of help and establishing themselves in the trenches is the way to build. This is one of the times where team need and best available player match up perfectly. Would likely go with Suh if the Rams were to take Bradford.
3. Tampa Bay Buccaneers – Eric Berry, S, Tennessee
Previous Selection: Eric Berry
Generally a safety isn't taken this high but Eric Berry could be the choice here. He is in the mold of a Ed Reed, a playmaker type but can also come up closer to the LOS and is great in man to man coverage. They would probably prefer to draft one of the top DTs but at this point they may not get the opportunity unless the Rams agree to swap spots with them in a trade.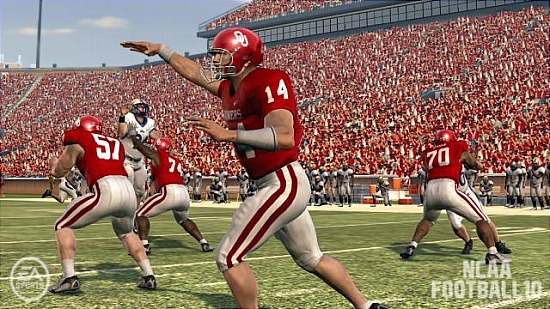 4. Washington Redskins – Sam Bradford, QB, Oklahoma
Previous Selection: Sam Bradford
A lot rides on the Pro Day and the medical reports that the teams receive. However the Redskins are clearly looking to take the QB for the future here but if not then they will go with improving the offensive line. Right now I'll keep Bradford slotted here, should the Rams pass on him it would seem unlikely that the Redskins would as well.
5. Kansas City Chiefs – Russell Okung, OT, Oklahoma State
Previous Selection: Russell Okung
There is definite need on the offensive line to protect the big investment that was made in Matt Cassel. My opinions on the top tackles didn't change much based on the combine with Okung being the most polished though maybe not having quite the ceiling that a few others do. The Chiefs could also look at Rolando McClain here but he will need a great Pro Day after backing out of the combine drills.
6. Seattle Seahawks – Jimmy Clausen, QB, Notre Dame
Previous Selection: Jimmy Clausen
Like Bradford, scouts are waiting to see Clausen at his Pro Day. He does not have the injury concerns but instead has been questioned in his maturity and leadership. Reports out of the combine were that he did really well in the interviews though. Getting a growing sense that Clausen, if available, will be the choice. Should the board shift with both Bradford and Clausen gone prior to this selection that would likely drop Eric Berry who would be a great pick here.
7. Cleveland Browns – Dez Bryant, WR, Oklahoma State
Previous Selection: Joe Haden
After looking stiff in the combine drills and running a slower than anticipated 40, Joe Haden slips out of this selection. The Browns could look to Dez Bryant. Mike Holmgren, in the four years he drafted for the Seahawks, took one WR in the first round. That was Koren Robinson who didn't live up to his potential. The Browns spent two picks on receivers last year, but that may not stop Holmgren from grabbing a playmaker that the team desperately needs.
8. Oakland Raiders – Bruce Campbell, OT, Maryland
Previous Selection: Bruce Campbell
Once he ran one of the fastest 40 times for an offensive lineman in history, and impressed in the drills, I felt good for having him pegged to the Raiders in the earlier mock. Athletic ability is exactly what Al Davis tends to base his drafts on. Eventually, I think Campbell will slip down into the second half of the first round. He had some big struggles last year that are hard to overlook. But for now I'll keep him here for the Raiders who are probably taking a strong look at him.
9. Buffalo Bills – Bryan Buluga, OT, Iowa
Previous Selection: Dez Bryant
There are concerns about his relatively short arms but Buluga comes out of a system that has produced very good lineman at the next level and the Bills absolutely need to address their offensive line woes. QB and WR are other areas of need but the names that could have been taken here are already off the board.
10. Jacksonville Jaguars – Derrick Morgan, DE, Georgia Tech
Previous Selection: Derrick Morgan
The Jags have missed on some early draft picks in recent years that were meant to address their pass rush. Morgan is a safer pick. He is solid against the run as well as a good pass rusher. His ceiling may not be as high as someone like Jason Pierre-Paul but Jacksonville can't afford any more misses.
11. Denver Broncos (from Chicago) – Dan Williams, DT, Tenness
Previous Selection: Rolando McClain
The defense needs to bolster its front seven, and Williams would be a fit here as a nose tackle in the 3-4. His stock has been on the rise though this might be seen by some as a reach. McClain continues to be a consideration here though skipping out on the combine may have damaged him somewhat.
12. Miami Dolphins – Jason Pierre-Paul, OLB, South Florida
Previous Selection: Sergio Kindle
Incredibly athletic, JPP would come in and be able to play OLB in the 3-4. He is seen as having the most upside of any pass rusher in the draft but he is raw and I'm not totally convinced Bill Parcells will take such a chance here. Unless they address it in free agency they will have serious need in the position given that they are cutting Joey Porter and the career of Jason Taylor is winding down.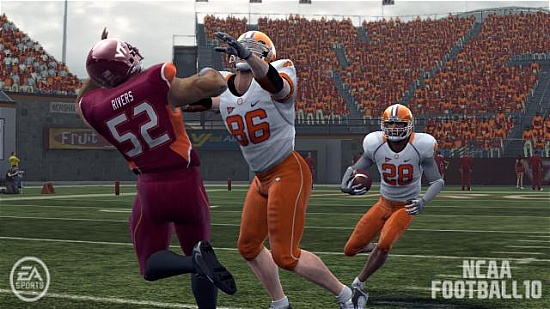 13. San Francisco 49ers – CJ Spiller, RB, Clemson
Previous Selection: Trent Williams
The 49ers are apparently looking for a back to split time with Frank Gore. I'm not sure if they'd pull the trigger here with Spiller but he is an intriguing option and its hard to pass up on the excitement he would bring to the offense. The team needs help on the offensive line but they should be able to grab that with their #17 pick.
14. Seattle Seahawks (from Denver) – Joe Haden, CB, Florida
Previous Selection: CJ Spiller
Having missed out on Eric Berry earlier having Haden slip would be another way to greatly improve the secondary. Haden slips after his combine performance but there is no denying he has shutdown corner potential. The glaring lack of playmakers on offense for the Seahawks can't be addressed here with both Bryant and Spiller off the board.
15. New York Giants – Rolando McClain, LB, Alabama
Previous Selection: Jason Pierre-Paul
There are a few teams that are going to consider McClain before the Giants are on the clock, but if he makes it this far it would seem unlikely that they pass him over. The team needs an ILB, or could look to DE, but with both Pierre-Paul and Morgan gone the value wouldn't be there with anyone else at this pick.
16. Tennessee Titans – Brian Price, DT, UCLA
Previous Selection: Carlos Dunlap
This pick seems likely to go defensive line, whether it be a DE or DT. Price has been overlooked by some but he would really help to solidify the interior and boost the pass rush with his ability to collapse the pocket.
17. San Francisco 49ers (from Carolina) – Trent Williams, OT, Oklahoma
Previous Selection: Earl Thomas
There are questions about whether Williams will best suited for right tackle or if he has left tackle potential. I thought he looked really good at the combine in the drills, and many haven't talked about his very impressive 4.88 time in the 40 because Campbell ran .03 faster. Regardless what tackle he ends up playing the 49ers could most definitely use him.
18. Pittsburgh Steelers – Mike Iupati, G, Idaho
Previous Selection: Mike Iupati
The Steelers offensive line has struggled pass protecting for a few years, and the usual strong running game was mediocre last season. Iupati is a versatile lineman that will be a top notch guard but also is being looked at with the potential of moving to tackle. Starting out at guard though most likely he would definitely improve the run game.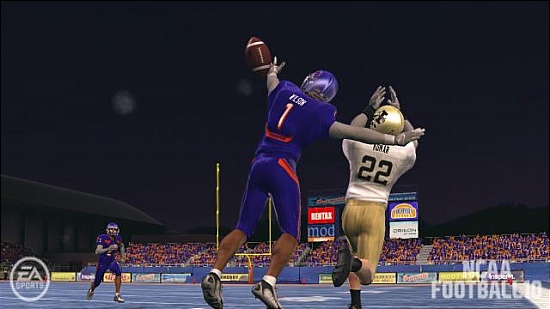 19. Atlanta Falcons – Kyle Wilson, CB, Boise State
Previous Selection: Kyle Wilson
The Falcons biggest need is at corner and Wilson has continued to impress. He opened eyes at the Senior Bowl and did so once again at the combine. He has been moving up boards and seems to be the consensus #2 CB and a lock for the first round. OLB and DE would be other positions to look at here.
20. Houston Texans – Earl Thomas, S, Texas
Previous Selection: Brian Price
Houston has been looking for a playmaking safety for years and they could get the opportunity to choose one with Thomas. I really like his ability and he performed well at the combine. Taylor Mays could also be a consideration but is more of an enforcer than a playmaker. The Texans have drafted for the defensive line but it remains a weakness so they could look that direction as well.
21. Cincinnati Bengals – Taylor Mays, S, USC
Previous Selection: Jermaine Gresham
The Bengals need another threat in the passing game, which is why strong thought was given to Jermaine Gresham, Arrelious Benn, and Golden Tate. However safety is also a big area of need and Mays would fit the defensive scheme. He ran a blazing 40 at the combine though he looked stiff in the drills.
22. New England Patriots – Jared Odrick, DE, Penn State
Previous Selection: Sean Weatherspoon
The Patriots clearly need to upgrade their defense, a pass rushing LB or or run stopping DE make the most sense. Bill Belichick tends not to draft pass rushers high which is why I passed over Brandon Graham here. Odrick would be a good fit as a 3-4 DE.
23. Green Bay Packers – Brandon Graham, OLB, Michigan
Previous Selection: Anthony Davis
With Aaron Kampman likely gone the Packers have immediate need for a pass rusher in their 3-4 defense and Graham fits the bill here. They could also look to the offensive line here where they need a great deal of help, but the talent Graham has may be too tough to pass up.
24. Philadelphia Eagles – Carlos Dunlap, DE, Florida
Previous Selection: Brandon Graham
The Eagles could definitely use a high energy OLB or DE, and Dunlap is a traditional edge rusher in the 4-3. He has been very inconsistent, and didn't look particularly great at the combine, but he has shown flashes and the Eagles could take a chance on him due to his potential.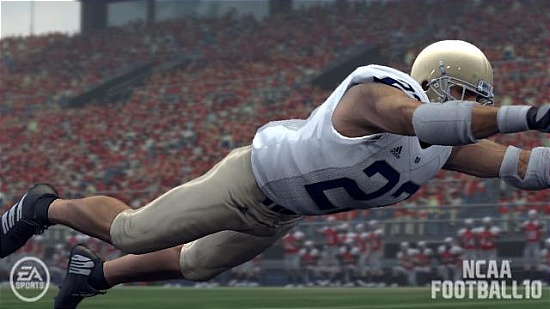 25. Baltimore Ravens – Golden Tate, WR, Notre Dame
Previous Selection: Arrelious Benn
The biggest concern over Tate has been whether he has top line speed and he proved that he does at the combine. The Ravens need either a #1 wide receiver here, or they could consider Jermaine Gresham. He did not have a great combine and concerns over his knee injuries may have dropped his stock enough that he will be available when the Ravens are on the clock.
26. Arizona Cardinals – Sean Weatherspoon, OLB, Missouri
Previous Selection: Brian Buluga
With the team likely losing Karlos Dansby there is need to replace him and Weatherspoon would fit in the team's 3-4 defense. If the Cardinals don't go for a Dansby replacement or pick up a defensive end than they would probably look to snag an offensive tackle here.
27. Dallas Cowboys – Anthony Davis, OT, Rutgers
Previous Selection: Jared Odrick
Anthony Davis has slipped in my mind, primarily due to off-the-field concerns and a so-so performance at the combine.The Cowboys could definitely use a playmaking safety but with Earl Thomas off the board they would have to look elsewhere. The team could use help on the offensive line and Davis would add some athleticism.
28. San Diego Chargers – Ryan Matthews, RB, Fresno State
Previous Selection: Taylor Mays
With LaDainian Tomlinson gone and Darren Sproles out on the open market the Chargers absolutely need to pick up at least one running back in the draft. Matthews fits better as an all-around back than someone like Jahvid Best. He had a good combine and his wide skill set makes him the likely selection here. (Update) The Chargers changed their minds and tendered Sproles. Matthews still works here as they would fit well together.
29. New York Jets – Devin McCourty, CB, Rutgers
Previous Selection: Corey Wootton
Rex Ryan is likely to look to add another piece to the defense here, with Braylon Edwards tendered and coming back this season. Corner or defensive end are the likely areas of focus. One of the standouts of the combine, McCourty may have seen his stock shoot up enough to be the guy here with a combination of speed and strength that would be a good fit in the Jets defense.
30. Minnesota Vikings – Jahvid Best, RB, California
Previous Selection: Dan Williams
The Vikings will likely look at corner or a complimentary back to Adrian Peterson given that Chester Taylor is likely to depart. Best fits as the versatile change of pack back that the team could utilize. I also wouldn't rule out the possibility of Colt McCoy, though how he performs at his Pro Day will be a big factor in whether he has the potential to go this high. McCoy would fit well in a west coast offense which is what Brad Childress runs.
31. Indianapolis Colts – Charles Brown, OT, USC
Previous Selection: Patrick Robinson
The Colts could go defense here, with tackle and corner being the positions of most need. However the offensive line needs help as well and Brown provides the best value here. He is an athletic player that would be a perfect fit in a zone blocking scheme.
32. New Orleans Saints – Everson Griffen, DE, USC
Previous Selection: Jahvid Best
The Saints don't have a lot of holes on the team even with several players hitting free agency. Griffen had a very good combine and would fit as a DE here and the team could use another pass rusher, though he has the potential of being an OLB in the 3-4 should a different team end up considering him.
Dropped out of first round from previous mock draft: Jermaine Gresham, Sergio Kindle, Patrick Robinson, Arrelious Benn, Corey Wootton. Gresham and Kindle in particular have a good shot of getting back into the first round in future mocks.