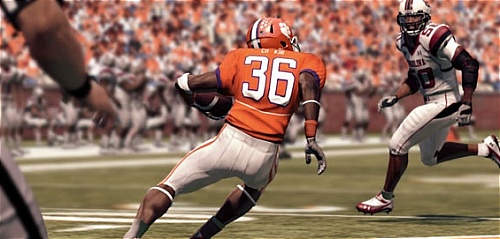 The official website for NCAA Football 11 has gone live and includes some new content. The first blog goes over in a little more detail a few of the new features that were originally revealed last week. The topics covered include on-field referees and formation substitutions. There are also new mascots for the game that are being unveiled on a weekly basis.
It appears that Teambuilder will remain unchanged from last year, and that teams already created for NCAA 10 will be usable in NCAA 11. The feature is available on the website for building teams that will eventually be downloaded into the game.
Also noted is that the demo for NCAA Football 11 will be out in June. Last year the demo arrived on June 18th which was nearly a month in advance of the game being released. The same time frame this year would make for a June 17th release, which would actually be the final day of E3 so that could be the target. This demo for NCAA 11 will be very important so it is encouraging that EA Sports plans to release it well in advance.