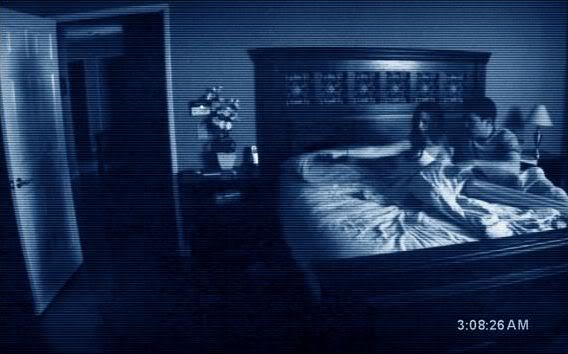 As much success as Paranormal Activity had, it was only a matter of time before we saw a sequel. One of the movies stars, Micah Sloat, spoke with MTV and shared some news on a sequel.
"I know a lot I can't tell you," Sloat told MTV News. "It's really interesting — the whole director drama with the 'Saw [VI]' director [Kevin Greutert]. That's been public."

"All I can tell you is that I'm very excited for the project," Sloat said. "It's really cool. It's gonna be really interesting, and it's not going to suck, which most horror sequels you would imagine would."
Although the film scored well in reviews (82% 'Fresh Rating on Rottentomatoes.com), the opinions were mixed amongst members in our forums. I think what soured some was hearing that the movie was one of the scariest films of all time. That really wasn't the case to most. I enjoyed the movie and thought it was really well done when you consider the budget. I'm not so sure how a sequel would play out though. I would assume there would be 'paranormal activity' with another couple or family. Sloat also mentioned that this film would have a bigger budget than the first, which isn't surprising. I think Brian De Palma's name being mentioned as possible director would definitely increase my interest in the sequel. I really like some of De Palma's other films such as Scarface, The Untouchables, and Carlito's Way. Also in consideration are Brad Anderson and Greg McLean.