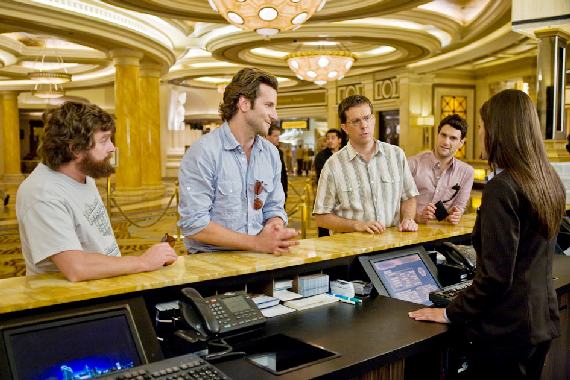 MTV caught up with actor Ed Helms this past Friday at the Spirit Awards. Helms shared some news on the upcoming sequel to the 2009 smash hit.
"Well, we're gonna shoot it, and it's gonna to be awesome," he said. "It's gonna star Bradley Cooper, Zach Galifianakis — I have a part apparently, which I'm excited about — and Justin Bartha, and Todd Phillips is gonna direct it."
Up to this point we hadn't heard for sure if Justin Bartha, Doug from the first film, would return for the sequel. It now looks like all the guys will be back. Zach Galifianakis confirmed the sequel would take the foursome to Thailand. The Hangover 2 is slated to start shooting in the Fall of 2010.