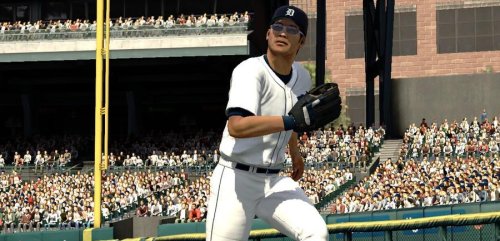 While MLB 10: The Show gamers lament the fact that a patch won't even start being worked on until the end of the month, 2K Sports has announced that they have completed a patch for MLB 2K10 and have submitted it to Microsoft for certification. That means it should be arriving within the next two weeks barring complications in the certification process.
Details on what the patch entails have not been provided. Hopefully it includes toned down fielder arm strength, will fix the issue preventing online ranked games from being played, and improves (or maybe better stated adds) manager AI in My Player mode. There are many other areas that could be enhanced through a patch but those have been the most frequently cited.
It is worth noting that the statement made was specific about it being a 360 patch and no information has been made public about the PS3. This could be an indication that 2K does not plan to patch the PS3 (they left NHL 2K10 gamers on the PS3 out in the cold) or that it just wasn't as much of a priority to rush this initial feedback response patch out for that console due to the lower number of sales. I would have trouble imagining the MLB would allow their exclusive third party provider to favor one console over the other though so hopefully a patch for the PS3 will be announced as completed very soon.