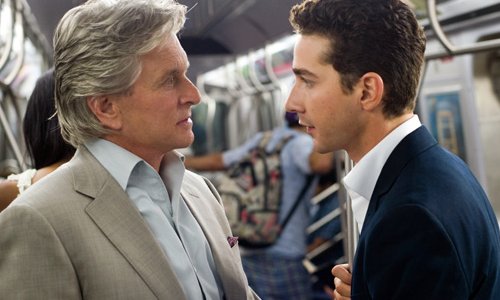 Fox today announced a release date change for Wall Street: Money Never Sleeps. Previously slated to come out on April 23rd it will now make its way into theaters on September 24th.
It used to be that a delay of this nature was a sign of problems but that is no longer necessarily the case. Most recently Shutter Island was moved back over four months in order to better position itself in the marketplace. It went on to open with over $40 million and has made nearly $100 million through its first three weeks of release. The circumstances being faced by Wall Street 2 could be similar to those that prompted Warner Brothers to move Shutter Island back.
Early buzz on Money Never Sleeps is actually quite good, with reports out of test screenings being very positive and response to the trailers going over well. Its main competition on the weekend of 9/24 will be Zack Snyder's Legend of the Guardians which is more targeted at families. Theaters around the time of the original release date will be packed for Kick-Ass, A Nightmare on Elm Street, opening on that very day The Losers, and two weeks later Iron Man 2. The move may be less about that though than it is for positioning as a potential consideration for awards season.