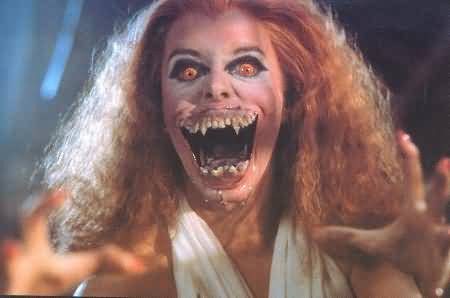 If you grew up in the 80s like I did, you might remember a horror film called Fright Night. It was announced last year that a remake to the classic 80s comedy/horror was in the works. FilmShaft.com is reporting that Craig Gillespie is set to direct DreamWorks' remake.
Fright Night was a pretty great 1985 vampire-unliving-next-door film, and now Dreamworks have decided it needs a "revamp" (couldn't resist). This does not mean it will automatically "suck". Why? Because former Buffy the Vampire Slayer writer and producer, Marti Noxon, has bashed out the new script! So who's directing it, you ask? Well, that news is pretty darn good too! Lars and the Real Girl helmer, Craig Gillespie, has signed on for vampire-related shenanigans.
In addition to Lars and the Real Girl, Gillespie directed the comedy Mr. Woodock. As the article mentions Buffy the Vampire Slayer writer and producer, Marti Noxon, will write the script for the film. To this day I still enjoy watching Fright Night, but like many remakes of classic films, I'm a bit cautious. Sometimes there are just some movies that shouldn't be remade, and this might be one of them. If you are of the younger generation who has no idea what this movie is, you should definitely watch it. Roddy McDowall as 'Peter Vincent' is one of the more memorable characters of the film.