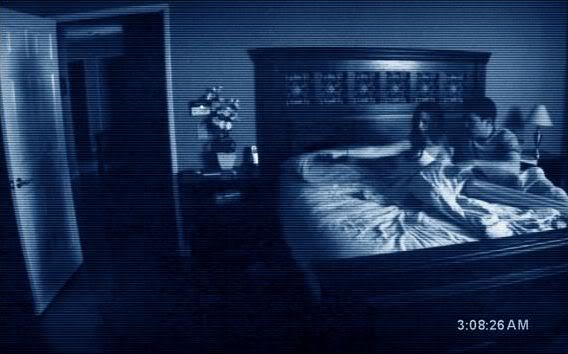 Earlier this month, actor Micah Sloat shared some details on the sequel to Paranormal Activity. We now have a director for the sequel and a release date according to the official Paranormal Activity website.
I have some awesome news for the fans of 'Paranormal Activity. Director Kip Williams will join us for the next chapter of the story. We are thrilled to have Kip working with us. He is the guy we want at the helm, because he knows exactly what we want to deliver to the fans … and I can't wait to be a part of what he's putting together. I don't want to spoil the story but I promise it'll surprise you. Stay tuned.
I'm not really sure who Tod "Kip" Williams is. A quick look at IMDB.com doesn't really help either. This is definitely a surprise when you consider Saw IV director Kevin Greutert was being rumored as the director for this film. Based on the release date from the website, it looks like it won't take that long to film. Even if they started next month we are looking at five months of filming. At least we'll have a horror film hitting theaters right before Halloween (October 22, 2010) that will definitely be receiving quite a bit of hype.