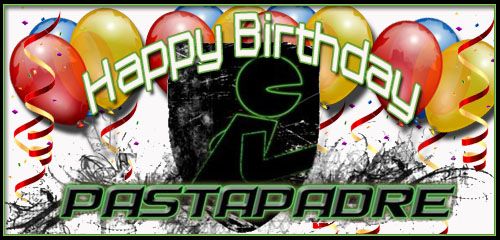 It's hard to believe but today marks the third anniversary for the website. Time has really cruised by and I continue to be astonished by the growth and continued support from the community. What began as a side project has turned into something much more, and I hope to continue to cultivate that growth as I envision even bigger things down the line.
While the sports gaming coverage continues to be the main focus, over the last six months I've introduced expansions with the Entertainment Division as well as the NFL Draft coverage. Going forward I will continue to try and build on the content offered at the site in different areas.
Last week brought the re-launch of the Padrecast. Fred and I are hoping to record a new Padrecast on a weekly basis, with the plan being they will go up on Monday mornings. The topics will include rundowns of the biggest sports gaming news, entertainment news, and goings-on in the forum.
Speaking of the forum it has always been a more supplementary element of the site, not something I've ever really actively pushed. Feel free to just browse there or join the community. As mentioned in the most recent podcast it's a totally different environment than the comments section of the articles. It is more controlled but remains very laid back with a wide range of sections for different types of discussion and a tight-knit group of members…many of whom have been posting together for over 5 years.
Upcoming events include E3 (June 15-17) and Comic-Con (July 22-25). Myself and Jerkfacefave will be there for on the spot coverage and are really looking forward to those conventions.
No matter how big the site gets I will remain accessible. Leaving article comments, following and contacting me on Twitter, or sending an email I do look over everything! You can also become a fan of the site on Facebook.
So I just thought along with the mention of this being the third anniversary for the site that I would lay out the state of it and a little of the vision as well. Thanks everyone for the support with continued visits and for leaving article comments (nearing 100K of them) which always make things even more entertaining!