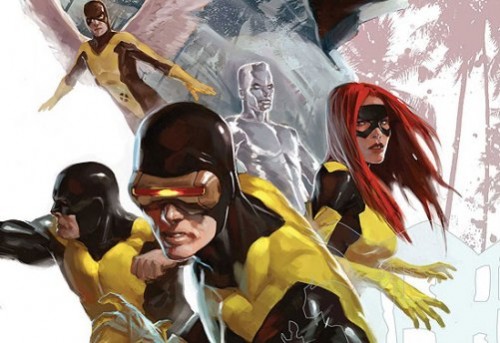 Deadline.com is reporting that Bryan Singer has been tabbed to produce X-Men: First Class. Originally it was rumored that Singer would direct the next 'X-Men' film but a scheduling conflict won't allow him to do that. Singer signed on to direct Jack the Giant Killer for Warner Bros, so now he must slide over to producing X-Men: First Class instead of directing. There has been no word yet on who Fox will chose to direct the film.
Singer will join Lauren Shuler Donner and Simon Kinberg as producers. He's not available because Warner Bros and Legendary are locked into a summer production start on Jack the Giant Killer. They'll begin casting shortly. It is a big CG project, and they are likely to either shoot 3D or convert it later.

Last December, Singer agreed to direct the First Class prequel after the studio sparked to his detailed treatment, with the studio knowing full well Singer would likely make the other movie first. The willingness to wait changed when execs flipped for Moss's script. He's now honing the origin story that focuses on Xavier and Magneto and offers similar opportunities that JJ Abrams took advantage of to resuscitate Star Trek.
Also mentioned in the article, was the studio is going to move fast with the making of the film. They hope to have it done for a release sometime in 2011. The film is expected to be the first part of a trilogy. To me this seems a bit rushed. When you look at the Nolan's 'Batman' films, it's almost three years in between releases. Can the studio really put out a great movie in such a short time? The article mentions that there will be a ton of CGI, maybe this is why? Either way I'm not expecting too much out of this film. I've never enjoyed the 'X-Men' stories as much as other comic films, so my expectations are rather low at this point.