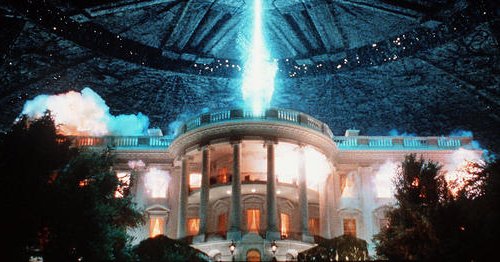 Back in October it was reported that a script for the sequel to Independence Day had been completed. Still nothing had been set in stone as star Will Smith had not signed on and talks were taking place about the future. Director Roland Emmerich was insisting that Smith be involved if a sequel were to take place. But as the biggest (and possibly only) bankable star in Hollywood that would mean shelling out the big bucks.
Now IESB has a report that Will Smith may have signed on for not just Independence Day 2, but for a third movie as well. The two films would be shot back-to-back (as was done with the Matrix and Pirates of the Caribbean sequels) with a possible production start date in 2011.
Smith is currently deciding on his next project which is between Men in Black 3 and The City That Sailed. Whichever one he goes with would be completed before beginning work on the Independence Day sequels.