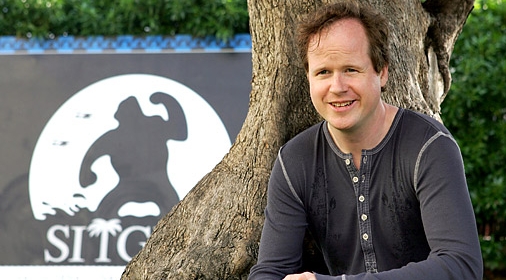 Now that all the Captain America casting rumors are in the past, the focus has moved on to finding out who will direct The Avengers. Marvel has apparently narrowed down the possibilities to a short list which so far has not been leaked. However one name is being reported to be on that very list and it is an intriguing one…Joss Whedon. According to IESB this is "not an April Fools joke" though some are hesitant to buy into the news still given the date.
At one time Whedon was writing the script for Wonder Woman with plans to direct but the idea got shelved. He has also written comic books including 'Astonishing X-Men' and 'Runaways' for Marvel. That does lend some credibility to the idea of a relaitonship between the two sides which could be strong enough to consider the idea of handing The Avengers over to him. He also has experience with ensemble casts which would come in handy for the franchise.
Whedon has an intensely dedicated base of fans but they alone have not been able to support his projects in the past. Firefly and Serenity, Dollhouse, Buffy the Vampire Slayer, and Angel were all well received but had limited levels of success. Whedon would be a popular choice on the internet but it remains to be seen whether Marvel is willing to risk such a huge franchise in the hands of someone who hasn't been successful on a larger scale.