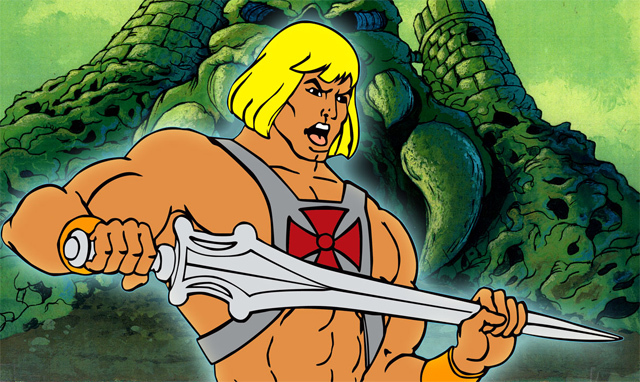 Columbia Pictures has hired Mike Finch and Alex Litvak, the writers for the upcoming Predators reboot, to write the script for Masters of the Universe. Heat Vision has the story:
The studio picked up movie rights to the 1980s Mattel toy property in the fall, when Mattel and Warner Bros. parted ways after the sides couldn't agree on a creative vision.

The addition of the rising writers is the first major move on the property and signals the project is being rebuilt from the ground up. While at Warners, "Masters" went through several writers and in latter stages had John Stevenson, who co-helmed "Kung Fu Panda," attached to direct.
From what the article mentions, it seems like making a film based on a toy isn't an easy task. I guess Mattel, the company who owns the 'Masters' toy line, has the final decision on the script. The duo had to write something that would satisfy not only Mattel, but the studio as well. As a fan of the toy and cartoon as a child, I would hope the writers do a good in staying true to the 'Masters' story. I remember watching 1987's Masters of the Universe featuring Dolph Lundgren, and even way back then I thought the movie was terrible. At the very least I'd watch this movie simply for the memories. I had the same mindset going into Transformers, and I see myself going in with the same expectations for this one.