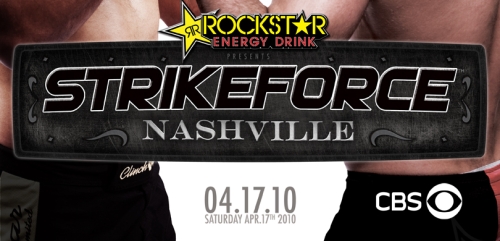 At the conclusion of the Strikeforce event on Saturday night, Jason "Mayhem" Miller entered the cage during the post-match interview being conducted with a victorious Jake Shields. After walking up to the mic, interrupting, and asking for a rematch all hell broke loose. You can check out a video of the brawl after the break along with thoughts on what this could mean for the promotion and EA Sports MMA.
An incident like this not only threatens the promotion's viability and overall credibility, but could even risk the current deal with CBS. In doing so the marketing tie-in that EA has with Strikeforce loses significant value. Dana White quickly posted a message after the melee that succinctly expressed his feelings in the form of a smiley face.
General reaction to the actual card seems to be mixed with a slant towards the negative, with some feeling the fights were at least good on a technical level while many others have expressed that they were just flat out boring. The big names which came into Strikeforce heavily promoted like Dan Henderson and Gegard Mousasi went down, and Jake Shields who was impressive in defeating Henderson is a threat to depart for the UFC. At least by defeating Mousasi the up-and-comer Muhammed "King Mo" Lawal extended his undefeated record in winning the light heavyweight title.
My initial thought after the brawl was of how this incident makes the promotion look very second-rate. Obviously that is what Dana White was happy about and is the general sentiment streaming in on places like Twitter. At the same time I wondered if this attention could actually give Strikeforce a boost, right now outside of hardcore MMA fans it has very low awareness. This will shine some light on it, with a very WWE-style conclusion to the evening, but in the end I can't see it being a good thing regardless for the long term viability of the promotion.
Quite simply this was not a good night for Strikeforce. The level of association gamers have between Strikefore and EA Sports right now is probably inconsequential, but the potential to build on that over the next 6-8 months until the game is released may be taking a hit. How that could ultimately affect EA Sports MMA remains to be seen, but this is not the type of attention that will build a following with Strikeforce that would then ultimately carry over to awareness and sales of the video game.