After all the anticipation and speculation we've finally just about reached the NFL Draft. Events begin tomorrow evening with the first round, followed by the second and third on Friday night, and remaining rounds on Saturday. Once we get to this point it becomes a little more difficult to predict what will happen in a mock draft, as teams will be completing trades during the draft that will completely shake up the direction things go. However the opportunity to analyze where players fit currently and what could be the spots that are most likely too see movement remains.
I will be running a live blog on Thursday and possibly Friday as well throughout the draft that includes discussion of the developments as well collecting and presenting all the Madden 11 content that makes its way out. Continue on to check out the final version of the two round mock draft. As always feel free to leave your thoughts in the comments!
1. St. Louis Rams – Sam Bradford, QB, Oklahoma
Previous Selection: Sam Bradford
After a few years of drafting on the lines the fan base is understandably anxious. Bradford solidified his #1 status with an impressive Pro Day. It now seems almost certain that the Rams will select him. There has been some talk of teams possibly trading such as the Browns, but there is no way they are going to give up the value that would be required to make such a leap.
2. Detroit Lions – Ndamukong Suh, DT, Nebraska
Previous Selection: Ndamukong Suh
The Lions are in a good position here since they are assured of getting either Ndamukong Suh or Gerald McCoy. There still remains the possibility of the team looking towards protecting Matthew Stafford instead by taking Russell Okung or Trent Williams. The closer we get to the draft the more unlikely that seems as they didn't make any moves that would indicate otherwise such as signing Anthony Hargrove or trading for Albert Haynesworth.
3. Tampa Bay Buccaneers – Gerald McCoy, DT, Oklahoma
Previous Selection: Gerald McCoy
Really the best case scenario for the Bucs as they get someone that can collapse the pocket which is especially important in their defensive scheme. Defensive line is a big need area so this works out perfectly for them that the best available player just happens to fit. This would appear to be a no-brainer in the scenario where Suh is already off the board and McCoy is still available.
4. Washington Redskins – Russell Okung, OT, Oklahoma State
Previous Selection: Russell Okung
Now that they have acquired Donovan McNabb there is no doubt that the Redskins are going offensive tackle here. There has been some talk as of late that Trent Williams may be the better fit for a zone blocking scheme. There is definitely something to that, but whether it would propel him over Okung is uncertain. Regardless they will go with one or the other, and Okung would be the favorite here.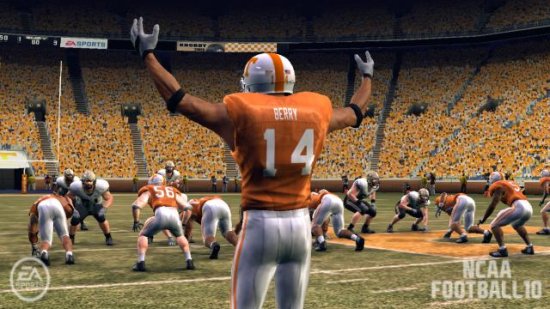 5. Kansas City Chiefs – Eric Berry, S, Tennessee
Previous Selection: Eric Berry
There is definite need on the offensive line to protect the big investment that was made in Matt Cassel. That makes Trent Williams and Bryan Bulaga serious options here and Scott Pioli has shown a tendency to spend early draft picks on positions that would be considered more "safe". Eric Berry though would provide the defense with playmaking ability that has been sorely lacking and that may be too tempting to pass over. This is a prime trade spot, as a team could look to move up to grab either Berry or Jimmy Clausen. The Chiefs would likely be open to moving down.
6. Seattle Seahawks – Trent Williams, OT, Oklahoma
Previous Selection: Trent Williams
As mentioned earlier Williams is perfectly suited for the zone blocking scheme, that which is being more heavily instituted in Seattle. Williams stock has been rising up to near consensus #2 at offensive tackle and he would fill an immediate need for the team. Safety is a huge position in Pete Carroll's defensive scheme so if Berry is available he would probably be the choice while offensive line would get attention in the later rounds of the draft. Unless Suh or McCoy slips to this spot, expect the choice to be between Williams or Berry.
7. Cleveland Browns – CJ Spiller, RB, Clemson
Previous Selection: Jimmy Clausen
For all four of the drafts that Mike Holmgren ran while in Seattle he selected only one defensive player out of six first round picks. Going with that theme, and the Browns not having immediate need on the offensive line, that could bode well for a player like CJ Spiller or Dez Bryant. Holmgren has shown a propensity to take QBs in later rounds and try to mold them. Shaun Rogers getting arrested could also open up Dan Williams as a possibility at nose tackle. As good as Jerome Harrison was at the end of the year the team definitely would love to have a dynamic player to split the load with him making Spiller the possible pick here.
8. Oakland Raiders – Jason Pierre-Paul, DE, South Florida
Previous Selection: Jason Pierre-Paul
Everyone knows the Raiders draft more on athletic ability than anything else. That had me sitting comfortably with Bruce Campbell in the first two mocks before shifting to Pierre-Paul who fits the mold as well. He is an athletic freak that has a ton of potential and will probably be intriguing to the Raiders. There is a chance also that they could grab Jimmy Clausen considering their interest in acquiring Donovan McNabb earlier. (Update) Having traded for Quentin Groves could indicate going a different direction here. Could this pick end up being involved in a deal for Ben Roethlisberger?
9. Buffalo Bills – Dan Williams, DT, Tennessee
Previous Selection: Dan Williams
The Bills need to address their offensive line woes and Bryan Bulaga could be the pick as he could slide in and contribute immediately but there are questions whether he is more suited for right tackle. Should Jimmy Clausen still be available he would seem to be a strong consideration. One option that may be the best value while addressing need is grabbing Dan Williams to play nose tackle. The Bills are shifting to the 3-4 and need someone to anchor that. They can draft for the offensive line and pick up a QB prospect in later rounds.
10. Jacksonville Jaguars – Joe Haden, CB, Florida
Previous Selection: Joe Haden
The Jags have missed on some early draft picks in recent years that were meant to address their pass rush. Rather than take another risk in the draft they made a big signing of Aaron Kampman. That puts them in a spot here to take BPA at a position of less glaring need than they had before, or they trade down to try and obtain a second rounder to use on Tim Tebow. Haden, Rolando McClain, and Dez Bryant all could go here. Grabbing Haden though, in a division which has such powerful offenses, makes the most sense.
11. Denver Broncos (from Chicago) – Dez Bryant, WR, Oklahoma State
Previous Selection: Dez Bryant
The defense needs to bolster the front seven but the signing of Jamal Williams means they don't necessarily need to grab a NT this draft and instead can look to Rolando McClain if he is available. However now having traded Brandon Marshall the team absolutely needs a dynamic wide receiver and Dez Bryant is just that. Despite some thoughts on him he is not believed to be a trouble-maker but has maturity issues that could come along with the right support system.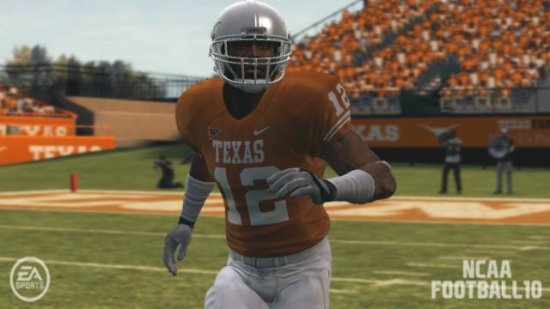 12. Miami Dolphins – Earl Thomas, S, Texas
Previous Selection: Earl Thomas
The signing of Karlos Dansby means the main needs of the Dolphins are at OLB and DT and having traded for Brandon Marshall now they don't need to even worry about spending this pick on an offensive playmaker. The best talent on the board may be Earl Thomas who can give them a playmaker on the defensive side of the ball but he also has skills to man-up when asked. With Dan Williams already gone this pick would make the most sense for the team rather than reaching for a pass rusher.
13. San Francisco 49ers – Bryan Bulaga, OT, Iowa
Previous Selection: Bryan Bulaga
The 49ers have a couple different ways to go. They are looking for a back to split time with Frank Gore, want to shore up the offense line at tackle, and could use an upgrade in the defensive backfield specifically at safety. Bulaga being here makes the choice an easy one. The other players that would have been considered such as Earl Thomas and CJ Spiller are already off the board.
14. Seattle Seahawks (from Denver) – Jimmy Clausen, QB, Notre Dame
Previous Selection: Derrick Morgan
Having grabbed an offensive tackle earlier the team would look to add a playmaker, which could come on either the offensive or defensive side of the ball. Earl Thomas and Derrick Morgan would make the most sense given that as I don't believe they would end up going with CJ Spiller if he was available here. There is a good chance that the Seahawks will look to trade down out of this spot and that Clausen would be the bait. In exchange a second rounder along with next years first rounder might get it done. Otherwise Morgan would be the pick in this scenario.
15. New York Giants – Rolando McClain, LB, Alabama
Previous Selection: Rolando McClain
The team needs an ILB and McClain would have been a great fit there are just continued questions of whether he will end up lasting to here. The defensive line then becomes the most likely area of focus as it is no longer a strength on a team that counts on the pass rush being disruptive to be successful. McClain reaching this spot makes it a pretty easy choice for the team to make, though having Derrick Morgan still around also could add some intrigue to the final decision.
16. Tennessee Titans – Derrick Morgan, DE, Georgia Tech
Previous Selection: Everson Griffen
This pick would seem likely to go defensive line if the right player is available, whether it be a DE or DT. The Titans could also use an upgrade in the secondary which could be provided by Kyle Wilson. Either way they need someone to help against the powerful offenses in the division. This is the first time I've had Morgan fall this far, and it isn't because of anything wrong with him just the needs of the teams in front and him being better suited as a 4-3 end than transitioning to OLB in the 3-4 that many of those are now running.
17. San Francisco 49ers (from Carolina) – Kyle Wilson, CB, Boise State
Previous Selection: CJ Spiller
Having grabbed the offensive line at the earlier pick the 49ers can look grab a playmaker here or address their defensive backfield. The team has expressed the desire to bring in a complimentary back, though they don't necessarily need to grab one this high in the draft. That brings some thought to Wilson who some teams have even rated higher than Joe Haden on their boards. His stock rose out of the Senior Bowl and through the Combine and he will almost certainly go in the top 20 picks.
18. Pittsburgh Steelers – Mike Iupati, G, Idaho
Previous Selection: Mike Iupati
The Steelers offensive line has struggled pass protecting for a few years, and the usual strong running game was mediocre last season. That makes Mike Iupati a serious consideration and I've had him pegged here in most of the previous mocks. I also considered Anthony Davis, but there is no way the Steelers draft someone that doesn't have their head on straight considering what has gone on lately.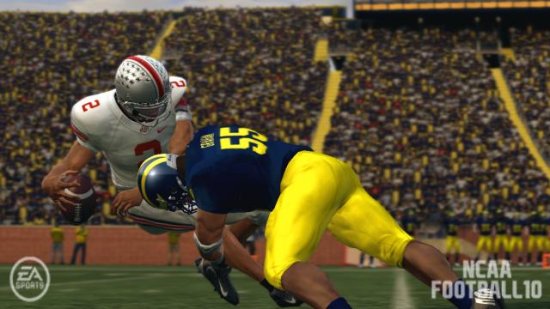 19. Atlanta Falcons – Brandon Graham, DE, Michigan
Previous Selection: Brandon Graham
Having filled their need at corner by signing Dunta Robinson the Falcons will probably still be looking at defense and go with an OLB or DE. They have struggled to put pressure on QBs and Graham, though undersized, could provide the disruption they need. An OLB at this spot would probably be considered a reach, with possibilities including Sergio Kindle, Sean Weatherspoon, and Jerry Hughes.
20. Houston Texans – Devin McCourty, CB, Rutgers
Previous Selection: Kyle Wilson
Houston has been looking for a playmaking safety for years but it doesn't look like they will have the opportunity to grab one of the big names this draft. Taylor Mays could also be a consideration but is more of an enforcer than a playmaker. A corner to fill in for the loss of Dunta Robinson or a new running back would seem likely options. The Texans have drafted for the defensive line but it remains a weakness so they could look that direction here also but no one stands out that would provide the value sought with this pick. They could go with the corner here in McCourty given the names that are already off the board and with the ability to draft a RB in the next round.
21. Cincinnati Bengals – Demaryius Thomas, WR, Georgia Tech
Previous Selection: Demaryius Thomas
The Bengals needed another threat in the passing game, even after having signed Antonio Bryant. Because of that strong thought was given to Jermaine Gresham and some receivers. Thomas is an intriguing option here, as he doesn't have much experience running a variety of routes but is capable of making the big play. He has a good combination of size and speed and would contrast nicely with Bryant and Chad Ochocinco. Safety is a big area of need and Taylor Mays would fit the defensive scheme well so he remains a possibility.
22. New England Patriots – Jared Odrick, DE, Penn State
Previous Selection: Jared Odrick
The Patriots clearly need to upgrade their defense, a pass rushing LB or or run stopping DE make the most sense. Bill Belichick tends not to draft pass rushers high though and Odrick would be a good fit as a 3-4 DE. Tight end is another area to look at but it is a deep class this year and a talented player could be had with one of their second rounders. There seems to be a lot off buzz around Odrick right now and he may not make it this far come draft day. This though seems to be his most likely destination.
23. Green Bay Packers – Charles Brown, OT, USC
Previous Selection: Charles Brown
With Aaron Kampman gone the Packers have immediate need for a pass rusher in their 3-4 but they also could really use help on the offensive line. Brown is perfectly suited for the zone blocking scheme. Pass rushers can usually be found in later rounds if a bigger need can be filled early.
24. Philadelphia Eagles – Everson Griffen, DE, USC
Previous Selection: Sean Weatherspoon
The Eagles could definitely use a high energy OLB (even after acquiring Ernie Sims) or DE. Originally I pegged OLB as more likely to go here after trading for Daryl Tapp but now with Sims brought in they could go either direction or even snag a corner. Griffen has been impressive in workouts and could be the best fit. Weatherspoon and someone like Kareem Jackson are other names to keep an eye on.
25. Baltimore Ravens – Jermaine Gresham, TE, Oklahoma
Previous Selection: Jermaine Gresham
With the Ravens having traded for Anquan Boldin they no longer are forced into a situation where they have to draft a WR. They can however still add an offensive weapon in Jermaine Gresham. Todd Heap is no longer the threat that he used to be. Gresham's knee problems are still a concern but he seems like a good fit for the Ravens who would not need to overuse him early on. Other possibilities include a 3-4 DE or corner.
26. Arizona Cardinals – Anthony Davis, OT, Rutgers
Previous Selection: Anthony Davis
With the team losing Karlos Dansby there is need to replace him possibly here while they have filled the holes at safety with Kerry Rhodes and temporarily at least with Joey Porter as a pass rusher. Porter can't be relied upon so Jerry Hughes or Sergio Kindle would make sense here. Still the Cardinals could look to draft a new offensive tackle, with a top talent in Davis who has some motivational and off-the-field issues which has dropped him down.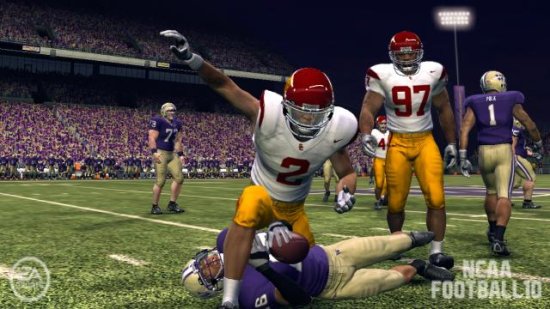 27. Dallas Cowboys – Taylor Mays, S, USC
Previous Selection: Taylor Mays
The Cowboys could definitely use a safety, especially having just cut Ken Hamlin. Should Taylor Mays fall here it would be tough to imagine him getting by. They also just cut Flozell Adams which makes the offensive line even more of an area that needs help. Someone like Maurkice Pouncey or Vladimir Ducasse could be taken to upgrade and add youth to the interior, while Bruce Campbell is an intriguing option at tackle but may not have the experience the team wants with someone coming in to contribute immediately.
28. San Diego Chargers – Ryan Mathews, RB, Fresno State
Previous Selection: Ryan Mathews
Though they chose to keep Darren Sproles the Chargers will still need to draft a RB. The Chargers now have this pick along with #40 and either could be used to take the back to pair with him. Matthews offers the most balance in the field of running backs and his stock is at a high right now. He would almost surely be gone by their next pick so it just depends on which back they really want.
29. New York Jets – Jerry Hughes, OLB, TCU
Previous Selection: Devin McCourty
Until they traded for Antonio Cromartie it was a safe bet that Rex Ryan would be looking defense, primarily at CB. Then conventional wisdom turned to a wide receiver, but now with the Jets having acquired Santonio Holmes they no longer need to go that route here. What seems most likely is either a 3-4 DE or another corner but the team could look add a pass rusher and signing Jason Taylor is unlikely to prohibit that move being made. Hughes may be a little overlooked but has the possibility to sneak into the late stages of the round and would be a great fit on that defense.
30. Minnesota Vikings – Kareem Jackson, CB, Alabama
Previous Selection: Jahvid Best
The Vikings will likely look at corner or a complimentary back to Adrian Peterson given that Chester Taylor has departed. They could also look to grab a defensive tackle considering the Williams duo is aging. I even wouldn't rule out the possibility of Colt McCoy who would fit well in a west coast offense that Brad Childress runs but they most likely want a big time contributor for this coming season. Jackson rounds out the four corners considered to be first round prospects.
31. Indianapolis Colts – Marukice Pouncey, C/G, Florida
Previous Selection: Marukice Pouncey
The Colts could go defense here, with tackle and corner being the positions of most need. However the offensive line needs help as well especially after cutting guard Ryan Lilja. An interior lineman like Maurkice Pouncey makes a lot of sense here. His prospects have been rising in recent weeks so if he isn't around someone like Brian Price could be another consideration.
32. New Orleans Saints – Sergio Kindle, OLB, Texas
Previous Selection: Sergio Kindle
Having lost Scott Fujita it looks like the Saints could go OLB, especially considering the team just signed Alex Brown at DE to fill that hole. I would look at Sergio Kindle here to be the pass rusher that the Saints could really use. Of course this isn't a team with many holes, so they could just go best available player.
33. St Louis Rams – Arrelious Benn, WR, Illinois
34. Detroit Lions – Sean Weatherspoon, OLB, Missouri
35. Tampa Bay Buccaneers – Damian Williams, WR, USC
36. Kansas City Chiefs – Bruce Campbell, OT, Maryland
37. Philadelphia Eagles – Daryl Washington, OLB, TCU
38. Cleveland Browns – Colt McCoy, QB, Texas
39. Oakland Raiders – Vladimir Ducasse, OT, Massachusetts
40. San Diego Chargers – Terrance Cody, DT, Alabama
41. Buffalo Bills – Rodger Saffold, OG, Indiana
42. Tampa Bay Buccaneers – Carlos Dunlap, DE, Florida
43. Denver Broncos – Sean Lee, LB, Penn State
44. New England Patriots – Rob Gronkowski, TE, Arizona
45. Denver Broncos – Nate Allen, S, South Florida
46. New York Giants – Jahvid Best, RB, California
47. New England Patriots – Montario Hardesty, RB, Tennessee
48. Carolina Panthers – Brandon LaFell, WR, LSU
49. San Francisco 49ers – Jonathan Dwyer, RB, Georgia Tech
50. Kansas City Chiefs – Aaron Hernandez, TE, Florida
51. Houston Texans – Toby Gerhart, RB, Stanford
52. Pittsburgh Steelers – Golden Tate, WR, Notre Dame
53. New England Patriots – Eric Norwood, OLB, South Carolina
54. Cincinnati Bengals – Tim Tebow, QB, Florida
55. Philadelphia Eagles – Patrick Robinson, CB, Florida State
56. Green Bay Packers – Thaddeus Gibson, OLB, Ohio State
57. Baltimore Ravens – Tyson Alualu, DE, California
58. Arizona Cardinals – Brandon Ghee, CB, Wake Forest
59. Dallas Cowboys – Jared Veldheer, OT, Hillsdale
60. Seattle Seahawks – Morgan Burnett, S, Georgia Tech
61. New York Jets – Linval Joseph, DE, East Carolina
62. Minnesota Vikings – Dexter McCluster, RB, Ole Miss
63. Indianapolis Colts – Brian Price, DT, UCLA
64. New Orleans Saints – Lamarr Houston, DT, Texas
Featured in Walter Football Mock Draft Database
Mock Draft #6 (4/14) – Mock Draft #5 (4/6) – Mock Draft #4 (3/19) – Mock Draft #3 (3/11) – Mock Draft #2 (3/4) – Mock Draft #1 (2/22)