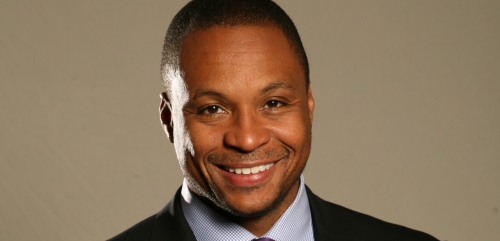 EA Sports may have dropped a hint towards one of the elements of the "new broadcast presentation" that will be implemented in Madden 11. Heard at the end of a trailer celebrating the announcement of Drew Brees as the cover athlete is none other than the intensely popular Gus Johnson. You can watch the video on the Madden Facebook page and catch Johnson in the voiceover at the end. Continue on for some thoughts on what his involvement in the video could mean and leave your thoughts in the comments! (Update) With Johnson doing the voiceover on the debut trailer and other information I have since learned, look for him to be in Madden 11.
It would seem more likely that Gus Johnson has been brought on board to replace Tom Hammond rather than to form a second announcing team. Johnson's involvment, as a play-by-play guy for CBS, will lead to speculation that CBS presentation could be involved. However if there is network inspired presentation the more likely candidates may be ESPN or NFL Network but CBS can not be ruled out.
Bringing in Johnson would make a lot of sense. Hammond has been the object of much criticism over the past two years primarily due to a lack of emotion. Johnson would be the polar opposite and he came across well in NCAA Basketball 10. He has that relationship with EA Sports, having been in NCAA Basketball and as an announcer for Strikeforce, which is closely partnered with EA Sports MMA.