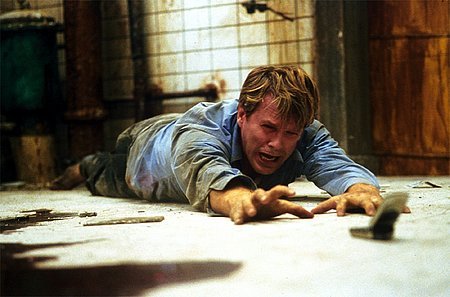 Earlier today news hit about another entry in the previously thought to be complete Final Destination franchise. As mentioned in that article the Saw franchise carries a very similar formula, and that makes it difficult to believe it will come to its planned end. Saw VII is supposedly the final chapter but given the possibility that 3D will revitalize the series that doesn't look to be near a certainty.
As a deadly battle rages over Jigsaw's brutal legacy, a group of Jigsaw survivors gathers to seek the support of self-help guru and fellow survivor Bobby Dagen, a man whose own dark secrets unleash a new wave of terror… The first theatrical feature to be shot exclusively on the cutting-edge SI-3D digital camera system, SAW VII 3-D brings the horrifying games of Jigsaw to life like never before.
Saw VII 3D will bring the return of Cary Elwes who starred in the original. Although it was gimmicky, The Final Destination was a fun experience in 3D. I suspect the same will be the case with Saw VII and that could be what is needed to refresh the series.