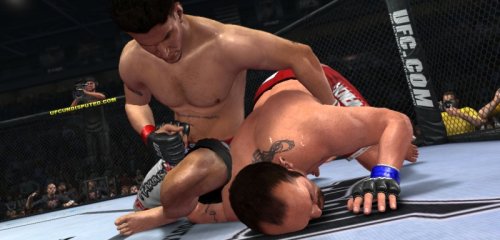 Details on the release of the UFC 2010 Undisputed demo have been presented by THQ. The demo will be out on Thursday (April 29) on both PSN and XBL. However, exclusive early access to the demo will be granted via download codes. Those codes will be distributed to members of the UFC 2010 community website.
In order to be eligible to receive a code you must be signed up at the community site by Thursday. It is also stated that the "Country" and "State" fields must be entered in order to qualify. The exact details on how then to obtain the code on Thursday will be laid out soon.
The demo features four light heavyweight fighters in Mauricio "Shogun" Rua, Lyoto Machida, Rashad Evans, and Quinton "Rampage" Jackson. It will include exhibition mode and a tournament mode. No word on when the demo will be available for anyone who misses this opportunity, though a week later would seem to be a reasonable expectation.