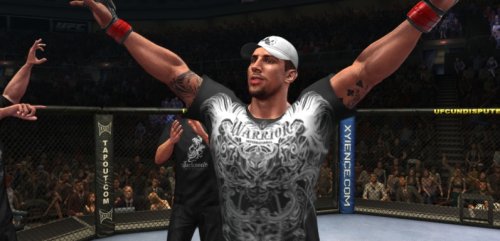 Earlier today the details hit on the early distribution method for the UFC 2010 Undisputed demo. Now Gamespot has revealed the finalized roster for the game.
Highlighting some of the additions for this year are Shane Carwin, Junior Dos Santos, Kimbo Slice, and Jon Jones. Clay Guida, whose absence from UFC 2009 due to his hair was well publicized, makes it in for 2010 hair and all. Wanderlei Silva and Lil Nog are missing from the list but in fact in the game, which indicates there may even be other omissions from the list of guys that made the roster.
What do you think of the roster for UFC 2010? Anyone missed that should have been included or fighters that are out of place by being on the list? Leave your thoughts in the comments!