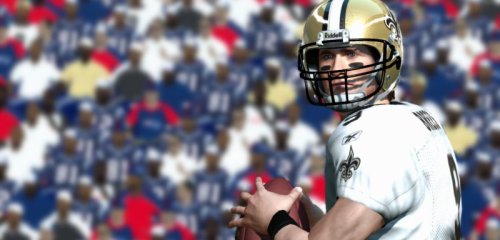 (Update) According to a statement from EA, they are in fact going to send out review copies before the review embargo is lifted. They did not however deny that there will be a "review event" held or detail the timeline involved with that and when copies would go out.
Not too long ago Activision took a lot of heat for a review tactic they used with Tony Hawk: Ride. Any publication that wanted to publish a pre-release review was granted the opportunity to do so by attending a play "event". They provided a window of a few hours to play the game there and then use that experience to write the review. They did not send out copies of the game to the media to use for review.
Most publications passed on that and rightfully criticized anyone who would review a game under those circumstances. THR of course ended up getting critically panned and the event was proven to be an attempt to cover up the games flaws and get the few positive reviews out before the bad buzz could spread further.
Now it appears that EA Sports is going the same route with Madden 11 (see update as this statement isn't quite true any longer). According to a tweet by Garnett Lee of Shacknews, pre-release copies of the game will not be provided to the media outlets. Instead they will be holding a review "event".
Needless to say this is a very concerning development. Now, it doesn't mean that there is necessarily trouble with Madden 11. The game will be on full display at E3 so general impressions will be wide spread early on regardless.
What this indicates is that EA is pushing Madden 11 to the casual crowd and feel that the early impressions may be better than those that come after playing it for hours and days in a comfortable environment. Activision pushed out statements and so-called reviews from "Mommy Blogs" touting how great THR was. Most everyone saw through that though. That is the concern here, the types that will accept these guidelines and review based on such limited play-time in an environment that is not right for reviewing a game, are not going to properly analyze it. That might be exactly what EA wants.
It also should be noted that online play would obviously not be evaluated under these circumstances. Any publication that reviews based on an event such as this will have severely damaged their credibility and EA will likely be criticized for going this route just as Activision was.
Received this as an update:
Press will be receiving early boxed copies, before the review embargo. We just aren't sending out early code for debug units.

The reason is to give a much more in-depth experience – ensuring the press experience online, offline, all the new features, and get immediate attention/access to the development team.