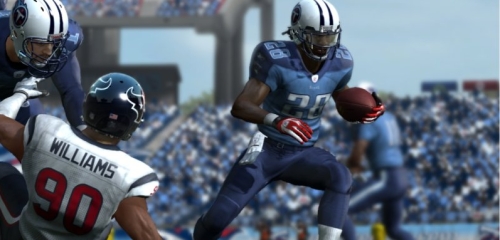 EA Sports has posted a new blog for Madden 11 that goes over the improvements to blocking in the running game. Four different run plays are featured with the Power O, HB Counter, HB Stretch, and Inside Zone broken down. You can check out the full blog posting here.
The new Run Blocking AI will open up more running lanes and allow users to establish a true ground attack like we see proficient running teams do on Sunday. It all starts with blocking, without blocking the greatest running backs of all time would not be able to put up such huge numbers. There are obviously many different run blocking schemes out there, so we decided that we wanted to really focus on the core run plays that are the true staple of the majority of NFL offenses.
Included were four videos displaying the run blocking in action. Continue on to watch the videos and leave your thoughts in the comments!