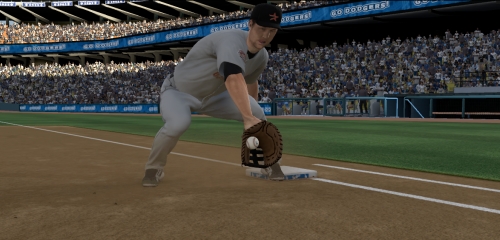 (Update) This patch contains a significant bug that is counting runs as being scored on third outs. You may want to consider avoiding downloading the patch because of this.
(Update #2) Another patch will be created to fix this issue. Details here.
SCEA has released a third (and likely final) patch for MLB 10: The Show this morning that attempts to address issues have plagued the game since release. Most prominent among them is the lock-up that occurs when playing at Tropicana Field and intentional walks online that resulted in disconnects.
Many of the items are attempts at improving online play which has continued to hamper the series with poor performance, puzzling design decisions, and leagues that have yet to function properly. Continue on for the list of changes made with the patch and feel free to leave your thoughts in the comments!