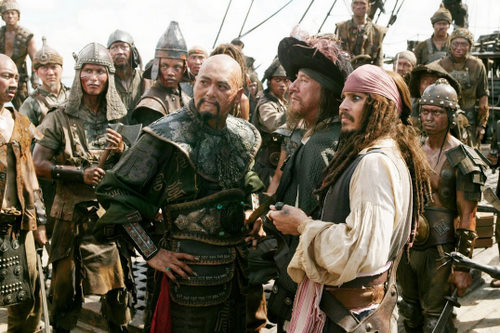 Disney has announced that Pirates of the Caribbean: On Stranger Tides will be released in 3D. Findtut.com has the story:
While the release date is not changing (20 May 2011) and with just little time before the start of filming, Disney announced that Pirates of the Caribbean 4: On stranger Tides will be shot in 3D.

Launching 3D technology is believed to help boost the film's profits charging more for the 3D experience.
This isn't surprising when you consider the number of movies being released in 3D lately. As was mentioned previously, Orlando Bloom and Keira Knightley will not be returning for the fourth installment of the 'Pirates' franchise. The movie will be directed by Rob Marshall and is still expected to hit theaters on May 20th 2011.