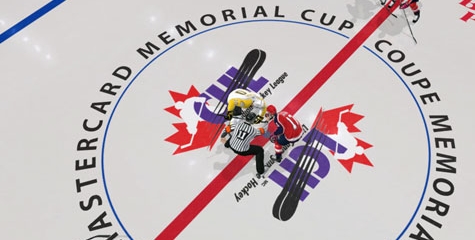 A few weeks ago word leaked out that the rights to the Canadian Hockey League had been purchased by EA Sports and would be included in NHL 11. That has now been confirmed. The Western Hockey League, Ontario Hockey League, and Quebec Major Junior Hockey League (the three make up the CHL) will all have teams, players and uniforms represented in NHL 11.
The licensing agreement between EA SPORTS and the CHL allows the following to be included in NHL 11: Ability to play with all 60 teams that make up the CHL. Names and Likenesses of players that are on the rosters of a CHL team. Mastercard Memorial Cup. CHL new RBK Edge Jersey design in NHL 11. WHL, OHL and QMJHL logos and league structures. The CHL integration in NHL 11 will tie to several modes in the game, including Be A Pro, Be A GM, Tournament Mode, Season Mode and Playoff Mode.
There are now 11 screens featuring the CHL in NHL 11 available to be found in the screenshot gallery. Check them out and feel free to leave your thoughts on the news in the comments!