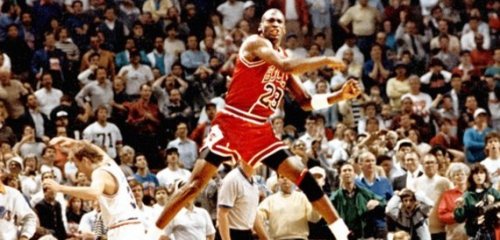 ESPN is reporting that 2K Sports is making a strong push to try and sign Michael Jordan for the cover of NBA 2K11. At this point it is just a rumor from unnamed sources but apparently it would represent more than just a marketing deal. ESPN goes on to state that Jordan would be included as a playable character in the game and the company would attempt to buy the rights to several other individuals from Jordan's playing days.
If the rumors are true, it will mark the first time that a former player will appear on the front of the box for 2K. With Jordan holding majority ownership of the Charlotte Bobcats, it will also be the first time that a team owner will endorse the popular gaming franchise.
Certainly this would be a bold and expensive move on 2K's part but one that could end up paying off big. What do you think about the potential of Jordan being the cover athlete and having former greats playable in the game? Leave your thoughts in the comments!