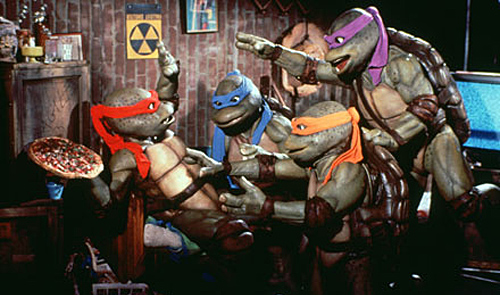 Deadline is reporting that Paramount and Nickelodeon have brought on Michael Bay, Brad Fuller and Andrew Form to produce the 'Teenage Mutant Ninja Turtles' reboot.
TMNT, a co-production between Paramount and Nickelodeon, is an outgrowth of the $60 million acquisition made by Nick last October for global rights to the entire Turtles franchise.
The film will be produced by Bay and the others under their Platinum Dunes banner. Past projects for the company include the Friday the 13th and A Nightmare on Elm Street reboots. The original Teenage Mutant Ninja Turtles film was released in 1990, earning over $200 million worldwide and had two sequels. I'm really not sure how I feel about the idea. I'm tired of Michael Bay ruining my child hood memories with bad movies. I hope this isn't another Transformers 2.