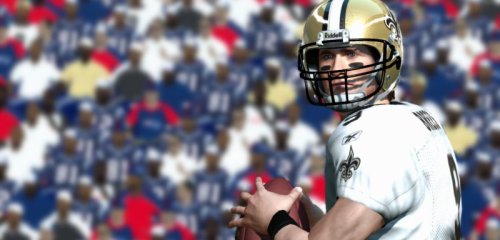 Given that it now appears the NFL regular season and postseason will have different rules for overtime the question was how they would implemented in the different modes for Madden 11. In franchise mode the standard OT rules of year's past will apply to regular season games while the new rules will apply in the postseason. However with Play Now games and online for ranked games they could have chosen to go with either method of OT.
GiantBomb has now confirmed that the new OT rules will be in effect for Play Now and online ranked games. This was expected given the long-held perception that games played in those modes are basically like a playoff game or the Super Bowl. Since they are one-off games people play them as though they are all-or-nothing. This new overtime setup will also balance online a little better as it is crushing to invest an hour playing a game and then lose by a field goal on the first drive in overtime.
The new overtime rules will give the team that wins the coin toss the opportunity to win outright if they score a touchdown. If they manage a field goal then the opposition will have the opportunity to win the game by scoring a TD or extend it by scoring a FG. Should the first team not score on the opening possession it then becomes sudden death.