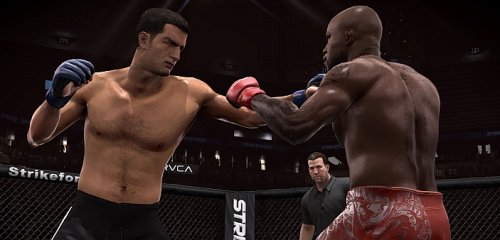 For a game this isn't scheduled to release for another five months or so we've been able to get a number of unprecedented opportunities to see early EA Sports MMA gameplay. With E3 only a week and a half away this is probably my most anticipated game to spend time with.
I came across a new video that includes Muhammed "King Mo" Lawal and features some gameplay and quick glances at things like fighter entrances and post-fight celebrations. Considering how much time there is left in development the game looks really impressive and seems to have advanced greatly from some earlier footage which stirred up a little concern.
Though we don't know the exact date on when this latest video was produced it would have to have been quite recent given that King Mo is identified as the Strikeforce LHW Champion. Update: I've been told it was recorded in mid-May. Continue on to check out the video and leave your thoughts in the comments!