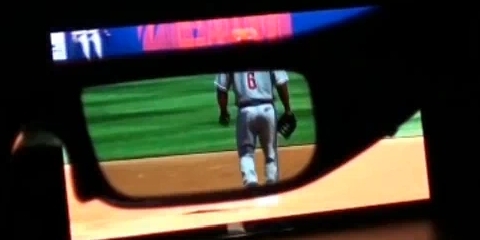 Back in January MLB 10: The Show was demoed in 3D at CES. Today Sony president and CEO Jack Tretton announced that the PS3 will have 20 titles available in 3D this fiscal year. Amongst the games demonstrated in 3D at the presentation was MLB 10: The Show.
Beginning tomorrow four titles will be available in 3D but The Show is not one of them. No date has been set for The Show going 3D but it would seem to be a near certainty that it will at some point. They also have yet to detail the availability and cost of the glasses. Remember you need to have a 3D capable TV to take advantage of it and the majority of consumers don't at this point.
As discussed previously 3D will be a big part of the events at E3 next week along with motion control. Several companies will be showing off titles in 3D while Microsoft will be unveiling Project Natal (and its new name) and Sony will have Playstation Move out on the floor for several games including Tiger Woods 11.