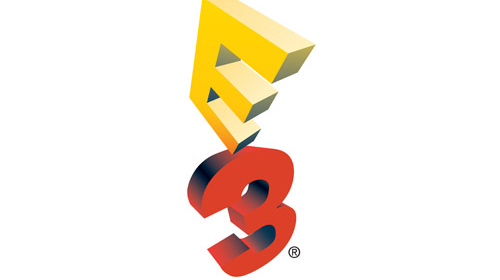 E3 is nearly here so I wanted to lay out the list of games anticipated to be in attendance as well as other details to plan on. The EA press conference takes place on Monday at 5ET/2PT. Keep an eye on the site for any news that comes out of that. The show floor opens up at 3ET/12PT on Tuesday where live updates will be delivered throughout and full articles will go up on the site in the evenings and mornings. E3 runs from Tuesday through Thursday.
As always I will be delivering as much in the way of news, impressions, pictures, and videos as possible. While on the show floor the primary method of doing so will be through Twitter and Facebook. Make sure to follow myself and jerkfacefave for the latest and "like" on Facebook. Then when I get back into the hotel I'll be writing up more comprehensive posts, uploading much more media, and recording a couple podcasts.
Feel free to drop any questions that you have on these games in the comments. Or even things you'd just like us to keep an eye out for. I'll read through them all and keep them in mind, but understand that it will simply not be possible to get to many of them.
NCAA Football 11
NCAA always has a great opportunity to shine at E3 because the build on the floor is near final. Usually all the features are known and available to spend time with. Last year NCAA was not a good fit in an event environment because the improvements were subtle or simply lacking depending on how you looked at it.
This year it will be impossible to miss ESPN presentation, authentic team entrances, locomotion improvements, and different offensive styles. The demo will also be out on Monday for both the 360 and PS3 providing the opportunity for everyone to play it and ask questions regarding how it matches up to the updated full build of the game being played at E3.
Madden 11
GameFlow would appear to be the most obvious change to Madden that will be immediately evident when playing it at E3. It may actually serve the game well in that environment where people play the game for brief periods of time. Unfortunately one of the changes to the game this year that has excited people the most, bringing Gus Johnson in as the play-by-play announcer, will be difficult to get a good feel for. The show floor is loud and audio tends to get drowned out. Maybe at some point I'll be able to get the volume jacked up and record some audio in clear fashion along with the gameplay.
While I go into E3 down on Madden based on some of the design decisions and a feeling that they are providing less but asking more in return (Online Pass, pay for scouting, and OTP attribute boosts) the gameplay if good enough has the potential to offset that to an extent.
Madden 11 Wii
Nothing has been revealed about the Wii version of Madden 11 so far however the cover art suggests it will keep the cartoon-like look that was introduced last year. The game, which has struggled to sell to the Wii user base, fell off drastically in sales last year so I would expect some big changes in other areas.
NHL 11
The game has been announced to be at E3 but will only be shown behind closed doors. I don't expect to get to see the game. Not much really to be concerned about in regards to the franchise.
NHL Slapshot/NHL 2K11
Not much interest in either of these two Wii games, and I doubt they will be out on the floor regardless.
NBA Elite 11
The game has been announced to be at E3 but will only be shown behind closed doors. I don't expect to get to see the game. Right now I'm somewhat down on it but that could potentially change.
NBA 2K11
The game has been announced to be at E3 but I don't believe it will be out on the floor. There could possibly be more information announced such as how Michael Jordan will be utilized or other former players that have been signed. It seems that the Jordan news was pushed out earlier than anticipated and was originally planned to be the big E3 reveal.
NBA Jam
I fully expect NBA Jam to be one of the games that steal the show but in that it is Wii-only (and may not even have online play) until sometime next year long-term interest coming out of the event is not likely to be as high as it could have been otherwise. It is the perfect type of game for the event environment though. Last year Fight Night had the biggest crowd just watching it being played by others. I expect that game this year to be NBA Jam.
FIFA 11
This game is likely being shown just behind closed doors so I don't expect to see it. Not much really to be concerned about in regards to the franchise.
EA Sports MMA
The game I am most looking forward to getting my hands on. This could be the surprise sports game of the show. EA seems really confident in it and will be heavily promoting it not just at E3 but in conjunction with the Strikeforce event being held just down the street on Wednesday night.
After how UFC 2010 regressed the door seems to have opened more for EA MMA even though they really aren't directly competing. If the controls are easy enough to grasp then this would be a fun one for the show floor because of the competitive nature and ability to complete an entire fight in each play-through.
Tiger Woods 11
The game may be out already but the implementation of Playstation Move will be the focus. It remains a possibility that the game will also tie-in with the Project Natal reveals.
Smackdown vs Raw and WWE All Stars
I haven't really followed the WWE games much over the past few years but I am starting to take an interest especially in the All Stars game. It has the potential to be something fresh being more along the lines of a fighting game as opposed to a wrestling game in the WWE environment.
Supremacy MMA
Though I remain confused by the pronouncement that the game is meant to be "authentic" and "realistic" despite its over-the-top nature, I never count out an idea in the early stages.
Untitled EA Sports Q4 (Jan-Mar) Fighting Game
This is likely to be the announcement of next year's Fight Night Round 5 or a fighting game that ties in with the new motion control systems. Good chance that the reveal is made at the EA press conference on Monday.