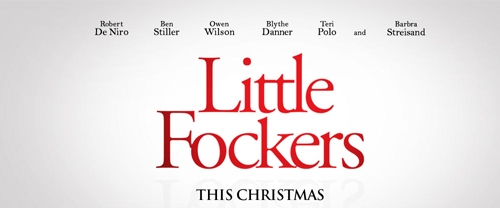 Universal has released the first trailer for Little Fockers. The film follows up Meet the Parents and Meet the Fockers with this entry that introduces children to the Focker family. All the usual suspects are back along with a few new additions including Jessica Alba. I was surprised when I realized Meet the Parents was released all the way back in 2000 and Meet the Fockers in 2004. The two combined to gross nearly $450 million domestically.
The test of wills between Jack Byrnes (Robert De Niro) and Greg Focker (Ben Stiller) escalates to new heights of comedy in the third installment of the blockbuster series—Little Fockers. Laura Dern, Jessica Alba and Harvey Keitel join the returning all-star cast for a new chapter of the worldwide hit franchise. It has taken 10 years, two little Fockers with wife Pam (Polo) and countless hurdles for Greg to finally get "in" with his tightly wound father-in-law, Jack. After the cash-strapped dad takes a job moonlighting for a drug company, however, Jack's suspicions about his favorite male nurse come roaring back. When Greg and Pam's entire clan—including Pam's lovelorn ex, Kevin (Owen Wilson)—descends for the twins' birthday party, Greg must prove to the skeptical Jack that he's fully capable as the man of the house. But with all the misunderstandings, spying and covert missions, will Greg pass Jack's final test and become the family's next patriarch…or will the circle of trust be broken for good?
After 10 years I find it hard to believe that Jack would still have a mistrust towards Greg. Was anyone clamoring for another entry after watching the sequel? In some sense I think this has just kept relevancy because of the title. Little Fockers is slated to hit theaters on December 22nd.