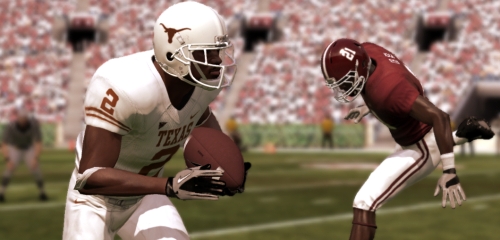 Back when the Online Dynasty mode first launched with NCAA Football 09 the Pastapadre Online Dynasty was a big success, but the dynasty activity took a nosedive with a lack of improvement in general with NCAA Football 10 as well as the inability to get one started with Teambuilder squads involved.
Signs are that NCAA Football 11 will be delivering a compelling experience due to the ability to access the dynasties online and even complete tasks such as recruiting. That should make things move along in much smoother fashion and opens up more ways to be engaged in the dynasty. Now as we approach the release of NCAA 11 it is the right time to start accepting sign-ups with the owners and team selection being determined possibly over the weekend.
The official sign-up thread is in the forum and it includes many more details about how the league will run. If you are interested make sure to check it out and drop your info there!
Also make sure to check out the GCCS which works off an idea I introduced a few years back. It is a competition that involves playing games against any others involved over the course of two weeks leading up to Bowl games based on the polls. The eventual champions (one each for 360 and PS3) will receive a copy of Madden 11. The nice thing about this is how open everything is. There is no limit to how many people can participate and you are able to get games in against anyone whenever it is convenient to do so. You can sign-up to take part in the GCCS here where you can find other details or visit the its forum.