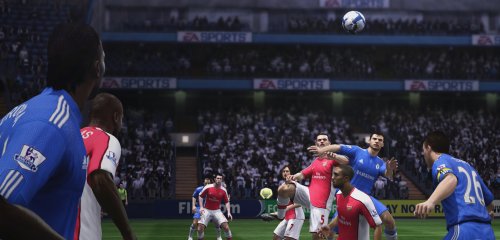 EA Sports has announced the Creation Center feature for FIFA 11. Essentially it is FIFA's own version of Teambuilder which was first introduced in the NCAA Football series. The functionality will launch alongside the release of the game through the EA Sports Football World website.
Create a player by choosing his appearance, accessories and attributes and then create an original team with a distinctive crest and kits, complete with home stadium. Fans will be able to share their created players and teams with friends and download into their console to play online, in Tournaments and in Kick-Off matches in FIFA 11. In addition, fans can choose player attributes and manage their created team's formations and tactics right from the web.
Also confirmed is the September 28th release date that was first reported here. Check out the screenshot gallery for four images showing off the website creation abilities and leave your thoughts in the comments!