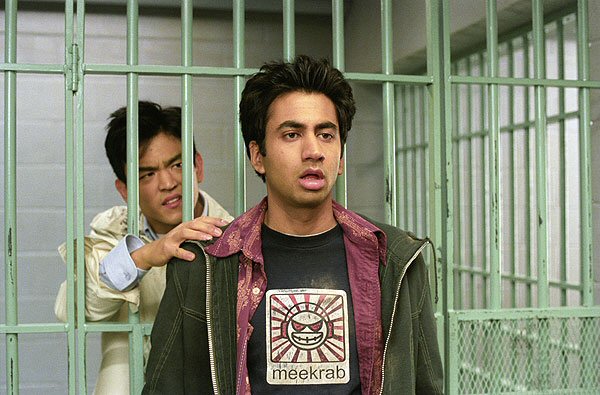 A few months back, it was announced that a third 'Harold & Kumar' flick was in the works. Before today we know that John Cho, Kal Penn, and Niel Patrick Harris would make their returns for the film. And today, New Line released the names of latest cast additions. Variety is reporting that Amir Blumenfeld, David Burtka, Tom Lennon, Fred Melamed, Patton Oswalt, Richard Riehle and Danny Trejo have joined the cast of Harold and Kumar 3.
Returning cast includes Neil Patrick Harris, Paula Garces, Danneel Harris, Bobby Lee and Eddie Kaye Thomas. The pic, which recently began shooting in Michigan, is being shot in 3-D and directed by Todd Strauss-Schulson.

Greg Shapiro ("The Hurt Locker") and Mandate president Nathan Kahane have returned as producers. Screenplay's by Jon Hurwitz and Hayden Schlossberg, who together wrote the first two films and directed the second, "Harold and Kumar Escape From Guantanamo Bay." The duo's also co-producing with Nicole Brown, who's overseeing for Mandate.
Variety also mentions, as we reported previously, the film would have a Christmas theme. It would also take place six years after the second film. IMDB.com has a release date for the film sometime in 2011, although one can assume it'd be around the holidays.