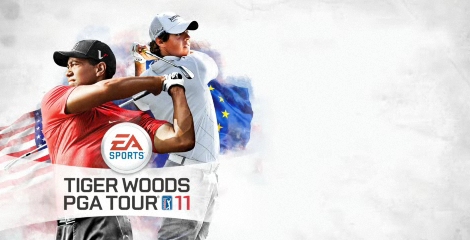 Last month it was UFC 2010 Undisputed that came in with an unprecedented 59% year-over-year sales drop for the first month. In June it was the Tiger Woods franchise that experienced a huge sales decline, though the reasoning behind the decrease for both games would be completely different. While we don't have the exact sales number Tiger Woods 11 (Wii) did not chart in the top 10 while last year it placed fourth with 272K. Going by the numbers that have been released for the games in the top 10 that means the Wii version of Tiger is down in the range of 40-50%.
From the beginning of the scandal on through EA Sports' ultimate decision to keep Tiger Woods as the front-man for the franchise I felt the damage to his reputation would be severe enough that it would affect sales. Where it seemed likely to hurt most would be with the Wii which presents a heavily family-friendly user base. Unfortunately for EA the Wii is by far the highest selling platform for the Tiger franchise.
When the cover of Tiger Woods 11 was first released it raised eyebrows leading many to wonder if EA Sports was easing in Rory McIlroy and now it would not be shocking to see him become the face of the franchise. Introducing him on 11's cover, where clearly the intent was to keep options open for a potential transition, allowed them to avoid a change as obvious as ripping Tiger off the cover right in the midst of the scandal. So the strong possibility remains that we could see a change to a more generic title along the lines of "EA Sports PGA Tour" or a new face to emerge going forward with McIlroy positioned as one of the obvious candidates.