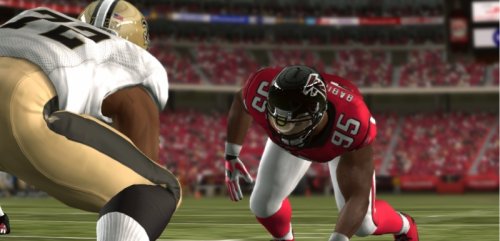 EA Sports has announced a new feature being introduced in Madden 11 known as Madden Moments Live. Those of you unfamiliar with Madden Moments they are setups of noteworthy events from the previous season to play through while attempting to achieve the same outcome. Madden Moments Live will bring in some new ones now on a week-to-week basis via downloadable content.
Like other "premium" features there will be a cost to get them using the "coins"  (earned through playing online or through purchase) to obtain them. It's really hard to judge whether the value will be there since we don't have a full understanding of how many coins translate to dollars or time spent. However this is something that can easily be bypassed or for those who are into MM they may find extra enjoyment out of the new ones. The coins are also being used in Madden 11 to secure online scouting reports or play Madden Ultimate Team.
While this is yet another encroachment into the heavy use of DLC (past the Online Pass buffer too) at least in this instance it is added content being provided. Madden Moments was a cool feature when it debuted even though the moments utilized the latest rosters and not the rosters from those games which hurt its value somewhat. MM Live looks to solve that issue by bringing in recent games where the rosters will fit. Continue on to check out the video on the feature and leave your thoughts in the comments!