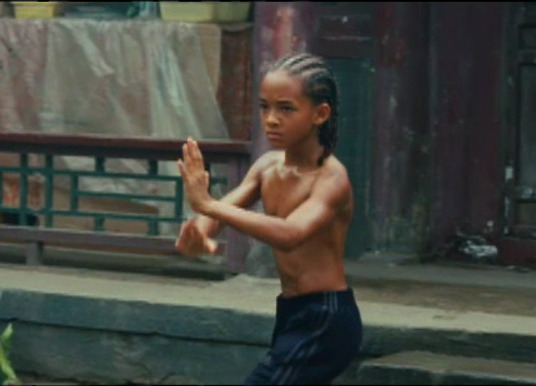 For those who enjoyed the remake of the Karate Kid, the news of a sequel should excite you. The Heat Vision Blog is reporting that Cyrus Voris and Ethan Reiff will pen the sequel to surprise 2010 hit. The duo's most famous work is the animated film Kung Fu Panda.
The duo, who have story by credit on 2008's "Kung Fu Panda," have been tapped to pen the sequel to "The Karate Kid," Sony's surprise summer hit that Will Smith produced and starred his son Jaden Smith.
I think I was in the minority that didn't like the remake at all. It did follow a similar storyline but I found the movie to a bit over the top as opposed to the original. I didn't like the fact that all during training all Smith did was pick up a jacket, and in the final match he somehow is able to flip upside and land a kick to the head. Seriously? At least we saw Ralph Macchio use all his techniques he learned in the tournament. While I didn't like it, other people seemed to love it. The film scored a 67% 'Fresh Rating' on Rottentomatoes.com and grossed almost $300 million world wide. I still can't fathom how this movie did so well, but to each their own. I'll take the cheesy '80s film over this any day.