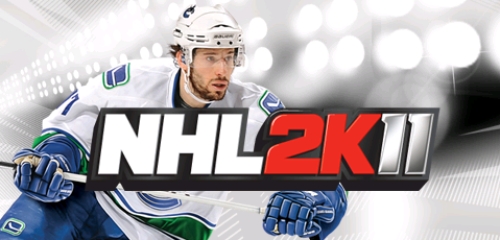 By Corey Andress
Being Canadian I can tell you first hand that there are certain things expected of us. We have to be overly nice (not really true), like bacon (very true), say things completely wrong (about, eh?!), and most of all – love hockey. Now I'll admit up front that I'm a much bigger fan of the NBA or NFL, but hockey is religion to us Canadians. Even if there are some of us that hate it, when our team plays on a national level the whole country stops.
With that said, I love hockey video games. EA's NHL series is near and dear to my heart and it's somewhat surprising that a licensed NHL game hasn't found its way to the iPhone earlier. Being that hockey games have always made for a fun and fast experience on consoles it can be considered shocking that the sport is so underrepresented on the iPhone. But after a long wait (especially for us Canucks), 2K's NHL 2K11 has arrived. More so, it holds up relatively well for a first time effort.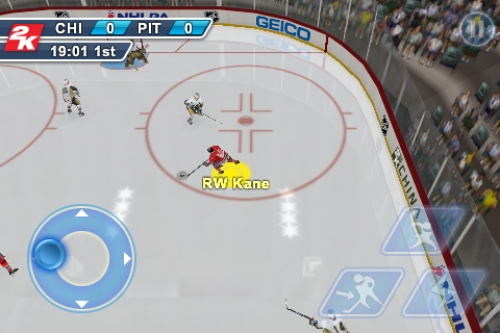 It is important to point out that NHL 2K11 is available for only $1.99 in the App Store. That in itself is an incredible price point considering this is a full-fledged NHL licensed product. Comparing it to the price points of some of EA's licensed products make it a bargain right off the bat. (UPDATE: Price has since gone up to $6.99).
That also ties in to the most impressive feature of 2K's effort – the features and options at your disposal. For $1.99 you get the full-blown experience when it comes to the options available. There is a ton of game settings like difficulty, toggling penalties, choosing NHL or international style time and icing rules, and camera options. You can set line changes to automatic, manual, or turn them off all together. A season mode lets you choose a team and play through an entire season of 41 or 82 games.
Rosters can be altered, saved, and loaded with or without a trade deadline and salary cap. The only problem I had with the rosters is the fact that they used the 2009-10 rosters instead of the current 2010-11 set, which may or may not be fixed with an update. Overall the feature set and options are comparable to what you would find in a full console sports title, and caters well whether you're looking for a casual hockey experience or something in-depth/hardcore.
Another great aspect of 2K11 are the controls. The gameplay is controlled with an analog stick for player movement and three virtual buttons for performing actions. There are separate buttons for passing and shooting on offense, with the power of each determined by how long you hold the button down. On the defensive side of things the buttons serve to change players and perform checks. The third button gives your player a speed boost on either side of the puck. Your actions can differentiate based on where you are in relation to other players allowing for simple poke checks or full blown body checks.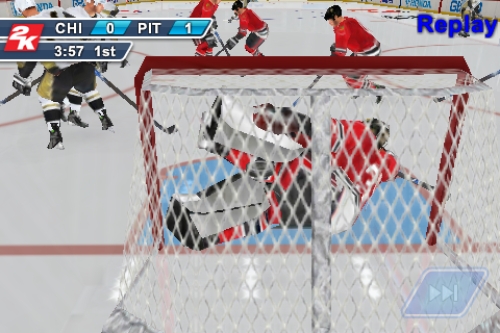 Passing was a mixed bag however. It worked well in concept – letting you bounce the puck off the boards to a teammate or set up for a one-timer. On the other hand passing while working in conjunction with the virtual stick somewhat felt sticky and unresponsive at times. This was due to the stick more than the passing itself from what I experienced.
Being that NHL 2K11 comes with a full feature set and good gameplay mechanics the game is incredibly fun to play. It has depth for replayability and is easy to pick up for quick games on the go. The games themselves move at a fast pace. In fact, being that 2K hockey games have always moved fast, the concept works and fits much better on a mobile platform. I should also add that the ability to save in-game and more than one season is also available.
With all of the positives NHL 2K boasts it isn't perfect. My biggest complaint is the graphics. The game isn't very pretty to say the least. Players are a tad blocky, and there is a ton of low resolution textures being used. This was based off of playtime on an iPhone 4 as well. I would only guess that there is a significant drop-off going down to a 3GS. The game also has no commentary and very weak sound effects. Although neither of these issues deter from the game experience itself they're worth pointing out.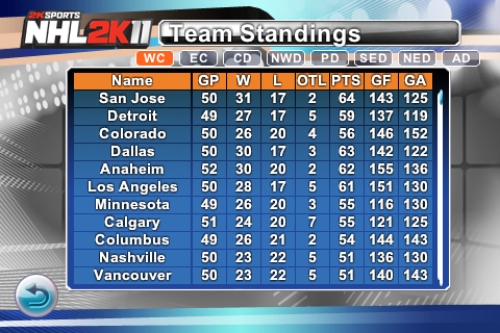 FINAL THOUGHTS:
For any hockey fan – or Canadian, 2K11 is a no-brainer. It has the depth of a console sports title, lightning fast gameplay, and handles really well control-wise. The few shortcomings it has don't stop it from being a fun title to play. With all of the positives, I can't believe 2K priced this at $1.99, especially with little to no competition. I'm not complaining, and am happy to see the sport get some representation on the platform. I fully expect EA to follow at some point with a port of their excellent NHL series.
Until then, 2K takes the crown as the best hockey experience on the iPhone by default. I highly recommend you download priced at $1.99 – there is even a free lite demo version if you want to try it first. Hockey has thankfully come to the iPhone and it's off to a great start, even if it was late to the party. Us Canadians can now sleep peacefully…
NHL 2K11 was played on a 16gb iPhone 4 with 4.0.2 iOS installed. NHL 2K11 was version 1.0.0
UPDATE: The price of NHL 2K11 on the iPhone has since risen to $6.99. Please note that the review was written with the $1.99 price in mind, and as such its value would certainly be different at this higher price.