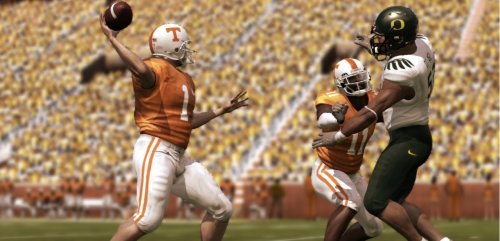 The third patch and third tuning set for NCAA Football 11 is available on the PS3 yet currently it still has not arrived for the 360. It is unknown how long the 360 side will be waiting after it missed its announced release yesterday. The most immediate issue being corrected with these updates is the pump fake glitch while also fixing the QB spy glitch, adding in-season player progression, and making gameplay tweaks via the tuner.
Unlike the previous updates though this one is prompting largely negative reaction, with defensive issues and low recruit ratings/sliding team ratings cropping up through the years in Dynasty mode. Hopefully some of those things can be addressed in the next tuning release because this is almost certainly the final patch. Check out the complete details of the patch and tuner set here and leave your thoughts on the changes in the comments!
(Update) The patch has now gone live on the 360.