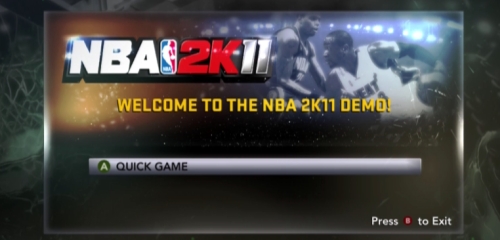 The demo for NBA 2K11 is out now for the Xbox 360 and will be arriving on the PS3 late this afternoon. If not spotted on the marketplace the download can be added to the queue here.
Featuring a rematch of the NBA Finals the Boston Celtics take on the Los Angeles Lakers in the demo which consists of a single four minute quarter. It is locked into the default difficulty level of "pro" and does not include commentary.
I'll be working up impressions, videos, and lead into another video Padrecast over the next few days. Until then feel free to leave your thoughts on the NBA 2K11 demo in the comments!