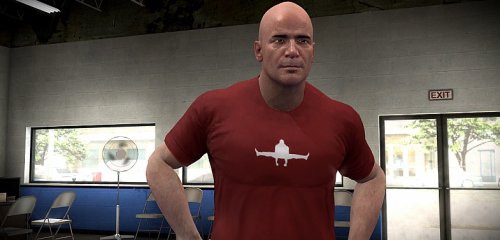 Considering the troubles as of late that THQ has experienced with their UFC franchise (recently revealed to be moving off a yearly schedule) it is no surprise to see EA Sports going for the jugular. With EA Sports MMA the company is in the somewhat rare position of being the underdog in the market. While they have struggled in that regard with the NBA Live/NBA Elite franchise going against NBA 2K, with MMA it seems they are taking full advantage of the opportunity as the door was left open with the discontent towards UFC 2010 Undisputed.
EA Sports MMA may not have the UFC license, which certainly hurts in the sense of consumer awareness and marketing, but they are putting full resources into producing a complete title. Back in February the Executive Vice President of THQ Don Gold made the following statement and now EA is using it to their advantage.
There's nothing in that game that would entice me or anyone I know that's an MMA fan to buy it. If you want stars, the best organization, the best graphics, you're going to stick with what you bought last year because this year's game is even better. And the fact that we didn't cheat or cut corners in 2010, I think our fans are going to be very happy."
This of course was stated prior to the launch of UFC Undisputed 2010 which makes the comment look even worse as it showed the inflated ego within the company surrounding the UFC franchise given its explosive debut. Now EA Sports is responding to the idea that there is nothing that would interest an MMA fan from their product. It turns out to be a very effective way to differentiate the games and show off why expectations have soared in recent months. Continue on to check out the video and leave your thoughts in the comments.