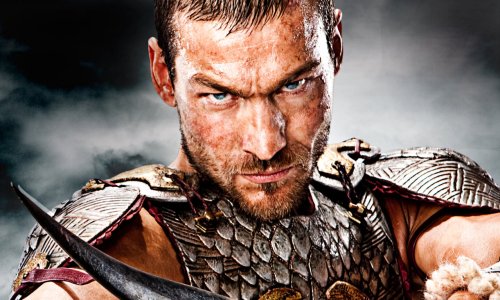 Some sad news to report as Spartacus star Andy Whitfield has been forced to bow out of the show due to a recurrence of his cancer. Production on season two had been delayed as he faced treatment for non-Hodgkin lymphoma and this summer he was in remission everything was looking really good. He even showed up to Comic-Con and said he was feeling better than ever and was in full training for the upcoming season. Unfortunately the cancer is back and doctors have recommended he begin treatment again.
No decisions have yet been made about the future of the series. "Right now, we just want to extend our concern and support to Andy and his family," said Carmi Zlotnik, Managing Director, Starz Media. "We will address our programming plans at some later date."
Of course this leads into speculation of what Starz will do now. Given his first treatment the network came up with the idea of a prequel to bridge the gap between the two seasons. Now though they are left with few options. Canceling the show and recasting the part seem to be it and neither seems to be appealing. Spartacus was the first real breakout hit for Starz and ratings were expected to climb even more given the time for more viewers to get through the first season. However it would be difficult to imagine anyone else in the role of Spartacus.