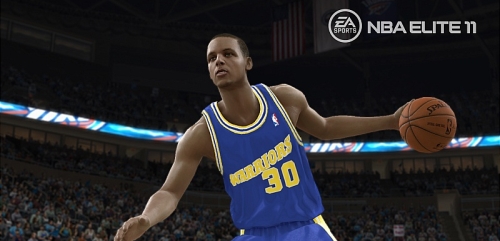 The demo for NBA Elite 11 is out now on both the PS3 and 360. It came out a bit early for the PS3 as the PSN update was moved up due to maintenance being completed on Tuesday and the 360 demo can be queued up to download here.
The demo consists of three different modes in the form of regular gameplay with the fourth quarter of game seven of the NBA Finals (Celtics vs Lakers), the Jordan Showcase game in the Become Legendary career mode, and a tutorial practice mode. It includes a wide array of options that have become standard in EA Sports demos such as the ability to change difficulty levels, change camera angles, and switch between the new analog-heavy control scheme and the standard control scheme of year's past.
Given the way NBA Elite 11 has been largely shielded from the public, and the many questions and concerns that come with such a revolutionary change to what used to be known as NBA Live, this demo carries with it more importance than a typical one. I'll be working up impressions, videos, and a video Padrecast in the coming days. Once you try out the demo leave any thoughts you have on it in the comments!