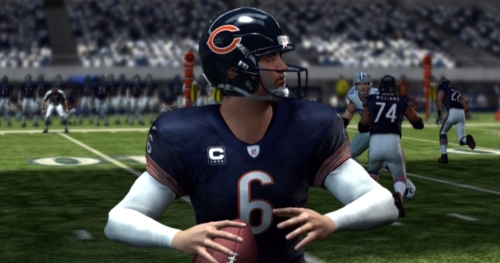 After the opening week in which offenses tended to struggle week two brought more in the way of high scoring games and big offensive performances from players. It was also a weekend which saw quite a bit of shifting at quarterback as coaches lost their patience with starters and looked to backups for a spark.
Names that will likely see ratings increases include Lions RB Jahvid Best, Eagles QB Michael Vick, Bears QB Jay Cutler and WR Devin Hester, Falcons FB Jason Snelling, Chargers FB Mike Tolbert, Seahawks WR Deon Butler, Bucs QB Josh Freeman, and Jets RB LaDainian Tomlison. On the downward slope is Vikings QB Brett Favre, Ravens QB Joe Flacco, Chargers RB Ryan Mathews, and Jets RB Shonn Greene.
QB changes abounded and will be reflected in the next update. Trent Edwards is out for the Bills as they now look to Ryan Fitzpatrick. Matt Moore has been benched for the Panthers and replaced by rookie Jimmy Clausen. In Oakland Bruce Gradkowski seems to have taken the starter role from Jason Campbell. (Update) Michael Vick is now the starter in Philadelphia displacing Kevin Kolb.
What players do you think are deserving of a bump up or hit in ratings based on performance up to and including week two of the NFL season? Leave your thoughts in the comments!