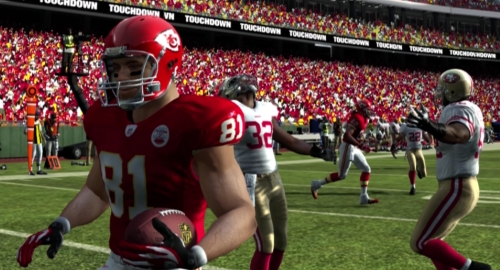 Another exciting NFL week brought about some big performances as well as a couple kickers really letting their teams down. Given that I was at a game I wasn't able to fully analyze all of them for the top performers but based on production there are certainly some names that stand out to go up or down in the next Madden 11 roster update.
Michael Vick, Anquan Boldin, Leon Washington, Earl Thomas, Tony Moeaki, Dexter McCluster, Tamba Hali, Darren McFadden, Austin Collie, Brandon Lloyd, and Kyle Orton all had big games and have shown consistency so far this season. Garrett Hartley and Sebastian Janikowski are sure to drop after blowing games for their respective teams, David Garrard has looked terrible, and teams such as the 49ers, Redskins, Giants, and Panthers should take hits across the board.
Leave your thoughts in the comments on what players are deserving of ratings boosts or declines in the next Madden 11 roster update!